Increase Your Home Value with These 5 Florida Summer Kitchen Ideas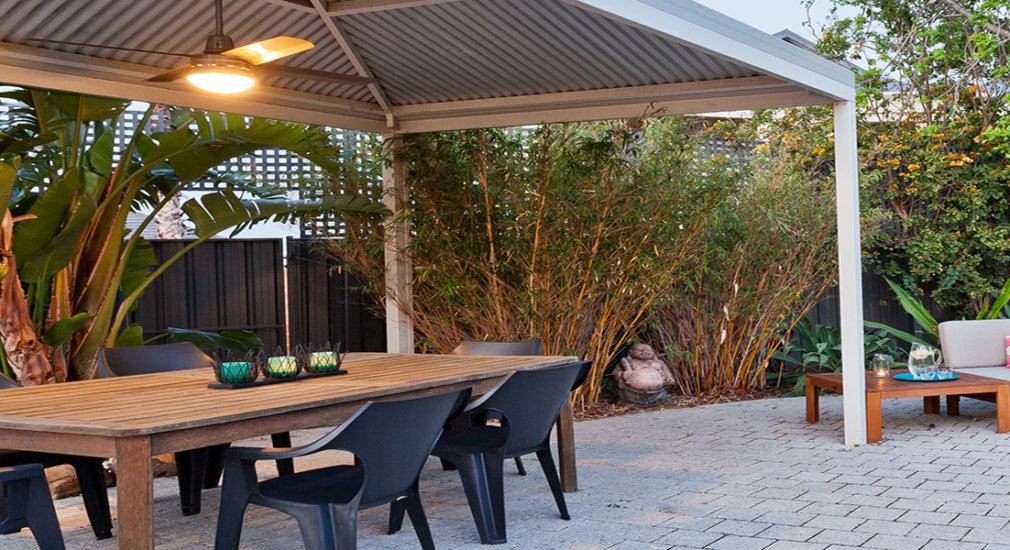 It's no secret that modern summer kitchens are a fantastic way to entertain family and friends of all ages. Slap some burgers on the grill, reach into your outdoor refrigerator for some ice-cold drinks, and gather around a warm fire pit under a blanket of twinkling stars. 
But, did you know? A summer kitchen can actually increase your home value!  
You might be wondering, "how does an outdoor kitchen increase home value?" It's simple. 
Particularly during the summer months, utility bills can sky-rocket when you cook inside your home. Just think about how much heat is expelled from your stove and oven while you whip up all of your favorite dishes. Since your air conditioning has to work in overdrive to keep your house cool, your energy bills will also feel the heat.
However, if you cook outside, energy consumption and utility bills are spared. Not only do you get to utilize a fantastic entertainment space, but you also save money and add value to your home! Talk about a great outdoor kitchen return on investment. 
So, how can you invest in the best Florida summer kitchen ideas and design the ultimate outdoor entertainment space? We're glad you asked! 
In this article, learn how to secure an outdoor kitchen return on investment and increase your home value with these 5 Florida summer kitchen ideas and hacks. Let's get started. 
1. Consider What You Want to Cook Up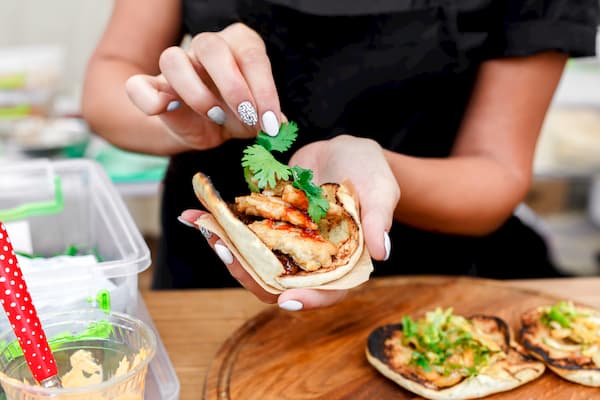 First and foremost, you have to decide HOW you want to use your outdoor kitchen. If you are a grill master, then a stainless steel grill or bar-b-que is a must-have feature. However, if you prefer smoked meats or a savory pizza, then a built-in smoker and brick pizza oven should be drawn out in your summer kitchen design.
Keep in mind that the quality of each appliance can determine how much money you save in the future. Each feature should be equipped to handle outdoor elements in every season. 
2. Personalize Your Party Pad
This is where you can get creative with your modern summer kitchen design. The style, colors, and accessories of your kitchen all contribute to the personalization of your outdoor space.
Add a fiery flair with a fireplace or incorporate a refreshment bar stocked with all of your favorite drinks and mixers. If you want to watch the big game outside with all of your friends, then a waterproof location for a t.v. is a must. 
Keep in mind that your electronics should be placed in an area that is dry and safe from rain… which leads us to our next point. 
3. Cover Your Kitchen with a Roof
Rain or shine, Florida's ever-changing elements can cause unwanted wear and tear on your summer kitchen. The easiest solution to save your assets? Add a roof or awning!
If you want to build an outdoor kitchen on your lot, definitely include a roof in your budget. 
Pro-tip: If you live in Florida, you understand first hand how pesky bugs can be. From biting mosquitos to nippy noseeums, Florida is a hot spot for flies. However, you can block bug bites and reduce the number of bugs in your summer kitchen by screening it in! 
4. Keep Clean with Sinks
Nothing tastes better than an ice-cold drink after basking in the hot Florida sun. If you like to spend a lot of time outdoors, then an ice maker or refrigerator can be a very practical addition to your Florida summer kitchen. And what's more? You can even build in a wine cooler!
But that's not all. Sinks can be a very beneficial outdoor kitchen appliance. Sure, you can use the garden hose to clean up messes, but a sink is way more convenient for you and your company. Wash dirty dishes and sticky hands before unwanted messes are tracked into your home!
5. Stay Tidy with Storage and Cabinets
Last but not least, be sure to incorporate cabinets in your modern summer kitchen design. Whether you need a clean, dry place to store firewood and dusty charcoal or somewhere to keep dishes and towels, your summer kitchen should always have plenty of storage spaces.
Cabinets are also a fantastic place to store family board games, the outdoor t.v. remote, cooking supplies, small pool toys, and so much more!
Pro-tip: A fire extinguisher is a must-have item for your outdoor kitchen. Your fire extinguisher should be kept in a dry, cool cabinet or storage space and should be easily accessible. 
Set-Up Your Dream Summer Kitchen with Pillar Homes
Whether you want to build the ultimate summer kitchen or find the perfect home that already has one built-in, Pillar Homes is here to help! With over 25 years of experience, we don't cut corners on quality. Our mission is to build your dream home or help you find your happily ever after. Give us a call at (352) 394-1032 or contact Pillar Homes here and tell us what you are looking for.
Need to cook up more kitchen design inspo? Check out our Pillar Homes Kitchen photo gallery and discover a design that matches your vision.