Buying a House in Florida: Is Moving to Florida Right for You?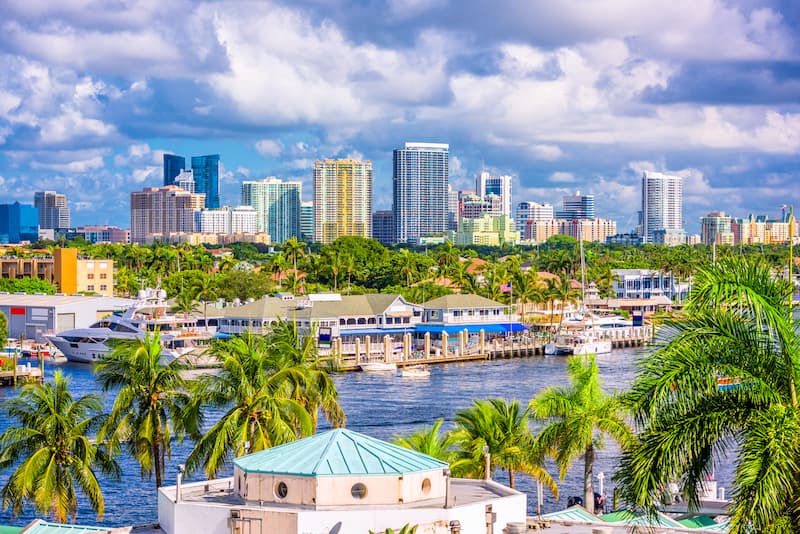 The Sunshine State. The Citrus State. The Peninsula State. Sunny Florida is known by many names and is highly sought after by thousands for its amazing opportunities. In fact, for many, buying a house in Florida in 2022 is considered a great investment.
From its stable economy and hot housing market to its top universities and family-friendly attractions, it's no wonder Florida has grown by an astonishing 14.6% since 2010.
If you are considering moving to Florida but are in doubt if it is the right state for you, we'll discuss 5 reasons why buying a Florida home is a smart idea in 2022. Keep reading to get all the scoop on Florida and learn top financial tips to buy a Florida house.
But first, we need to address the elephant in the room. Let's talk about the increase in national & Florida state housing prices.
The Current State of The Florida Housing Market in 2022
It's no secret that housing prices have been on the rise nationwide. Florida followed this trend in 2021 with an average increase of 18.8% in home prices, according to S&P Global. This is the largest increase Florida has seen in 34 years.
The fact is, the demand for Florida homes remains one of the highest in the nation, (even through years like 2021) due to Florida's weather, lower income taxes, & low property taxes. This helps to explain the increase in home prices particularly in Florida.
However, there are also key benefits to buying property in Florida in 2022.
These are our 5 reasons why buying a Florida house is a great investment in 2022.
1. Take Part in a Booming Economy
Despite the COVID-19 crisis, Florida's economy is still rapidly on the rise. And what's more? With no personal income tax, Florida is a fantastic place to move or start a business.
In fact, Florida is projected to see GDP growth of 2.8% throughout 2022. Some of the best Florida cities to live in for job opportunities include Tampa, Jacksonville, Orlando, and Gainesville.
2. Invest in the Hot Florida Housing Market
Not only are jobs hot on the market in the Sunshine State, but buying a house in Florida is also trending – and for good reason!
Right now, fixed mortgage rates in Florida fall between 1.99% and 2.99%. Compared to the 4.66% mortgage rates of 2018, now is the time to scoop up a fantastic mortgage and buy a home in Florida.
Along with these record-low mortgage rates, the great return on investment in popular Florida locations like Orlando and other parts of Central Florida keep real-estate investors hungry for more! For example, the average home value in Orlando has increased by 9.2% in 2021 alone.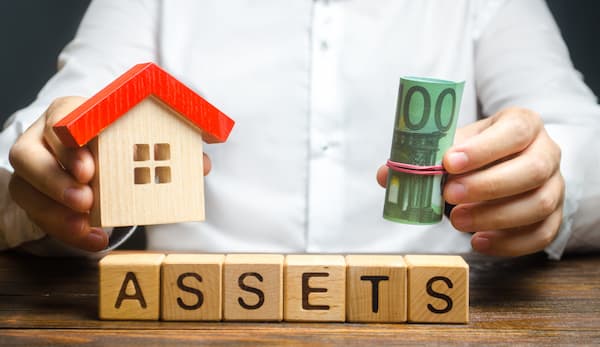 Why wouldn't you want to invest in a Florida home?
3. Enjoy State-Wide Attractions for the Whole Family
From beautiful beaches and lush landscapes to thrilling theme parks, Florida is chock-full of family-friendly adventures.
In over a dozen theme parks and other major attractions, in Central Florida alone including the famous Disney World, Universal Studios, and SeaWorld. And here's the best part.
When you live in Florida full-time, you are instantly eligible for the Florida Resident which offers special rates for a number of your favorite museums, theme parks, hotels, and other attractions like the Kennedy Space Center!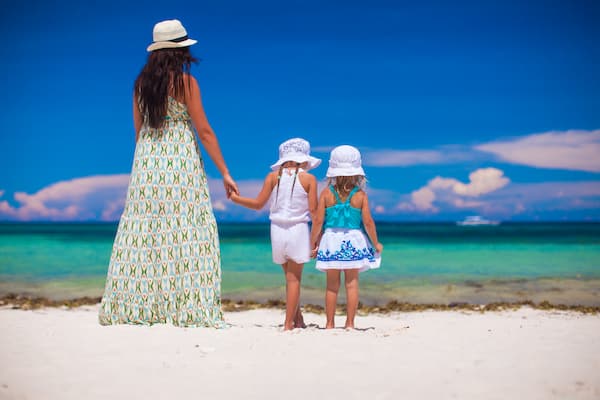 4. Enroll in Top Universities
Along with exciting activities, Florida is also known for its stellar universities. Since the state enacted the Bright Futures Scholarship and Florida No Child Left Behind Act  Florida schools and educational centers have improved tremendously.
Some of the best public universities in Florida include:
University of Florida: ranks no. 6 nationally of public schools in the US
University of Central Florida: ranks no. 14 best online undergraduate programs
Florida State University: ranks no. 4 best colleges for criminal justice in America
With that being said, if you or your family members want a fantastic education, Florida is one of the best (and most affordable) states to enroll in!
5. Retire in Paradise
According to recent surveys conducted by RetirementLiving, retirees in Florida make up 20.9% of the state's population. This makes Florida the best place for retirement because the state is full of senior-friendly activities and peaceful communities.
Furthermore, if you imagine spending your golden years on the golf course, Florida offers some of the best (and most famous) greens in the country! Some of the most popular courses around Florida include:
PGA National Golf Club (Palm Beach Gardens, Florida)
Waldorf Astoria Golf Club (Orlando, Florida)
TPC Sawgrass Golf Course (Ponte Vedra, Florida)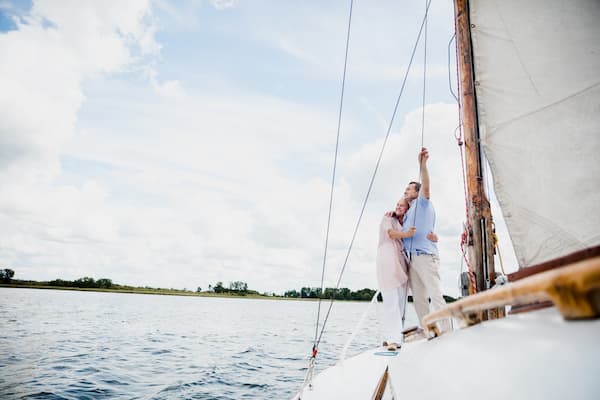 If you prefer a nature hike over golf, you can also visit Florida's many outdoor hotspots, including its natural freshwater springs, serene state parks, and scenic campgrounds.
Top Financial Tips to Buying a House in Florida
If you're ready to jump on the bandwagon and buy a home in Florida, consider these simple financial steps.
Lock in on Low Mortgage Rates
First, build your line of credit and apply for a fantastic mortgage rate. As mentioned earlier in this article, record low mortgages are trending right now!
In fact, you can grab a 30-year fixed mortgage for around 2.99%. Here are 5 ways to capitalize on low Florida mortgage rates.
Do Your Research Before You Move
Next, set a budget and find a home that fits it. Whether you want to live near the beach or in the heart of Florida, be sure to do your research and pick a community that matches both your budget and your lifestyle.
Pro-tip: Home values across the state are currently skyrocketing. In some Florida counties, home values are currently averaging over 8%, which means you can expect to see a hearty return on investment. This leads us to our next tip.
Make the Best Home Investment
Finally, pick a home that will give you a long-lasting investment. When it comes to Florida real estate, some of the best home investments come in the form of new construction homes.
You can even choose to build your dream home on your lot!
Pillar Homes Makes Buying a House in Florida Easy
Whether you want to buy an existing Florida home or build on your lot, Pillar Homes is here to help.
As one of Central Florida's leading home builders, we construct some of the area's most well-designed and lasting homes. You can rest assured that you are making a sound home investment with our team on your side.
Ready to say YES to a Central Florida home? Don't go in blind! Here is your expert guide to moving and living in Central Florida.