Your Ultimate Moving to Florida Checklist: How to Move to Another State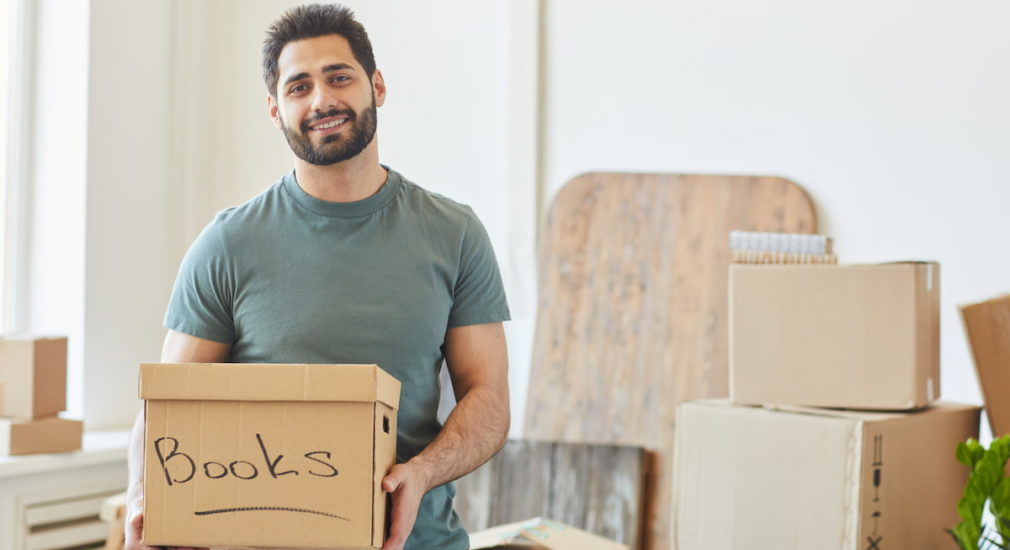 What's a bigger decision than moving to a new home? Moving to a new home in another state, of course! 
If you want to call the Sunshine State your new home, don't pack your bags without reading this ultimate moving to Florida checklist first. Here's why. 
When it comes to major, life-changing decisions like moving to another state, you always want to be fully prepared before taking on a new address. For instance, to properly prepare to find your dream home in paradise, you should:
Read up on the best cities to live in Florida

Understand Florida taxes

Learn all about major Florida roadways

And so much more!
In this article, discover the top 6 things you should consider before you move to Florida. 
1. Take a Trip to Florida
First and foremost, you should definitely add a visit to Florida on your moving to Florida checklist. And we're not talking about a Disney World vacation! 
Instead, if you are really serious about moving to Florida, plan to visit cities, communities, or neighborhoods that you are most interested in. 
While you're traveling, be sure to jot down notes about your ideal Florida neighborhood, what kind of area you want to live in, and what your budget is. This will help you find a home that best fits your family's lifestyle and rule out locations that might not meet your expectations.
This leads us to our next point.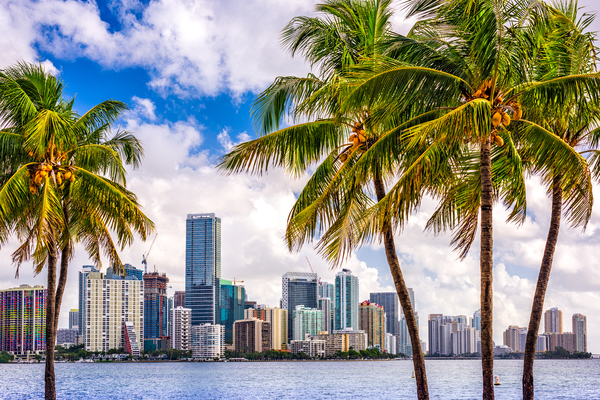 2. Find the Best Florida Location For Your Lifestyle
Life in Florida is an endless vacation. The sweet smell of delicious citrus, the fresh feeling of an ocean breeze, and not to mention the most stunning sunsets! Who wouldn't want to live in Florida?
With over 65,750 square miles of land to explore, Florida is a huge state and offers several unique landscapes, growing cities, and fun places to live. So, where in Florida should you live?
It all comes down to this: your lifestyle needs.  
Where to Live in Florida
Whether you are a young professional, a family with children, or a retiree, this state has something for everyone's unique lifestyle needs. 
In general, Florida has 4 main sections: 
The East Coast

The West Coast

Central Florida

The Panhandle
Each section has several cities with fantastic opportunities for the whole family. 
For instance, if you want to take part in Florida's booming economy, definitely consider Tampa, Orlando, or West Palm Beach. All of these cities offer a versatile job market and a great downtown area to explore and enjoy. 
On the other hand, if you are moving to Florida to retire, take a look at Central Florida's Clermont, Groveland, or Minneola. With plenty of family-friendly and lakeside activities to enjoy, these locations make a great place to spend your retirement!
Hire a Local Professional That Knows the Area
Once you have narrowed down the Florida city of your dreams, contact a local professional realtor  that knows the area well and can successfully help you navigate the Florida real estate market. 
For instance, if you want to move to Orlando, find a Central Florida home expert that can show you the best communities in the area and what you need to do to get the perfect Florida home. 
3. Get Registered
So, you've found the ideal place to live in Florida. You're one step closer to living in paradise! Now, what should you do to make your move as seamless as possible?
For starters, you should definitely add your Florida voter's registration and vehicle registration. You can even choose to get a Florida driver's license and license plate!  
Here's one of the perks of registering yourself in the State of Florida: registration establishes your new residency and allows you to indulge in exclusive Florida-resident discounts, such as special Florida-resident amusement park rates! Does moving to Florida get any better than this?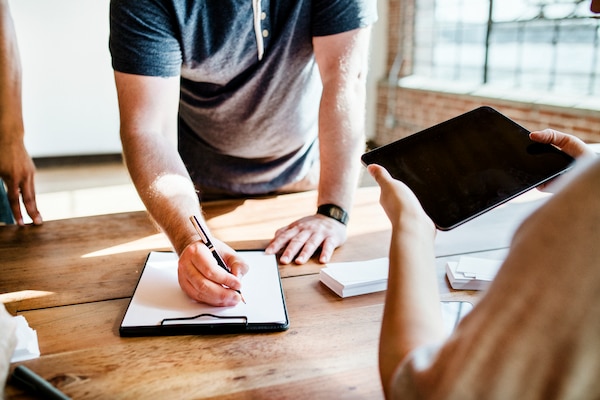 4. Study Up on Florida State Taxes
It's no secret that Florida does not require personal income tax, a highly desirable benefit for all residents!
However, did you know that Florida does have a Florida corporate income tax, which requires corporations that earn income in the Sunshine State to file a corporate income tax? 
As you can see, it's important to take a look at an official Florida tax guide and learn everything you need to know before you make the move. This will help you get all of your ducks in a row before you go, especially if you plan to start a new business in the state. 
Now, let's take a quick drive to the next important bullet point for your moving to Florida checklist.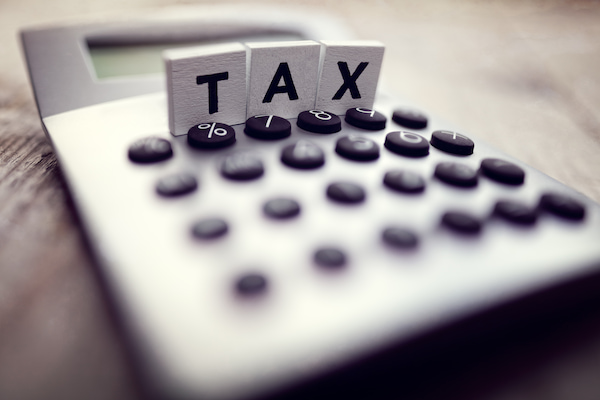 5. Get to Know the Lay of the Land
No matter where you decide to live in this beautiful state, you will want to know all about the most important roadways and major highways. 
In particular, if you are going to drive down all of your belongings to your new Florida home, you should become familiar with the layout of your new state before you make the drive down. 
Here's what you need to know at a glance:
I-10

: stretches across the Panhandle, from Pensacola to Jacksonville

I-75

: longest interstate, connects North Florida to the west coast of South Florida

Florida Turnpike

: an offshoot of I-75, it travels through the heart of Central Florida and moves to the east coast of South Florida

I-95

: travels the entire length of the east coast, from Jacksonville to Miami

I-4

: moves across the east coast to the west coast and lets drivers cut across the state to reach their destination
Pro-tip: Invest in a SunPass before you drive through Florida. This will give you hassle-free access to many Florida toll roads, such as the Florida Turnpike.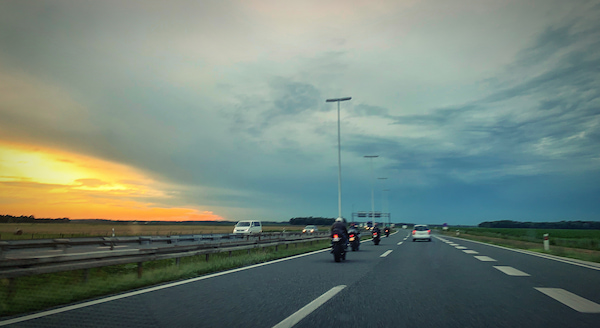 6. Research Florida Seasons & Weather Cycles
Last but not least, you will want to look into Florida's weather patterns in advance, particularly before you drive down! 
For instance, many out of staters have not driven in the tropical weather that frequents Florida in the summer and fall months. So, you might want to move during late winter and spring when torrential downpours are far and few between! 
On top of that, you will also want to add this point to your moving to Florida checklist because it will help you get ready to invest in the right equipment for your new address. For example, you can choose to buy solar panels for your roof to cut electricity bills in the sunny summer months or you can opt to get a generator in case of a natural disaster in the fall. 
By researching Florida weather, you will feel at ease before and during your move!
Follow More Moving to Florida Tips with Pillar Homes
So, are you ready to move to another state like Florida? Be sure to follow this moving to Florida checklist and you will make the transition as smooth as possible! 
Want more insight before you cross the state line? Pillar Homes has got you covered! 
As professional home builders with over 25 years of experience in the Central Florida region, we know the ins and outs of moving and living in Florida. Check out our blog to see if moving to Florida is right for you.