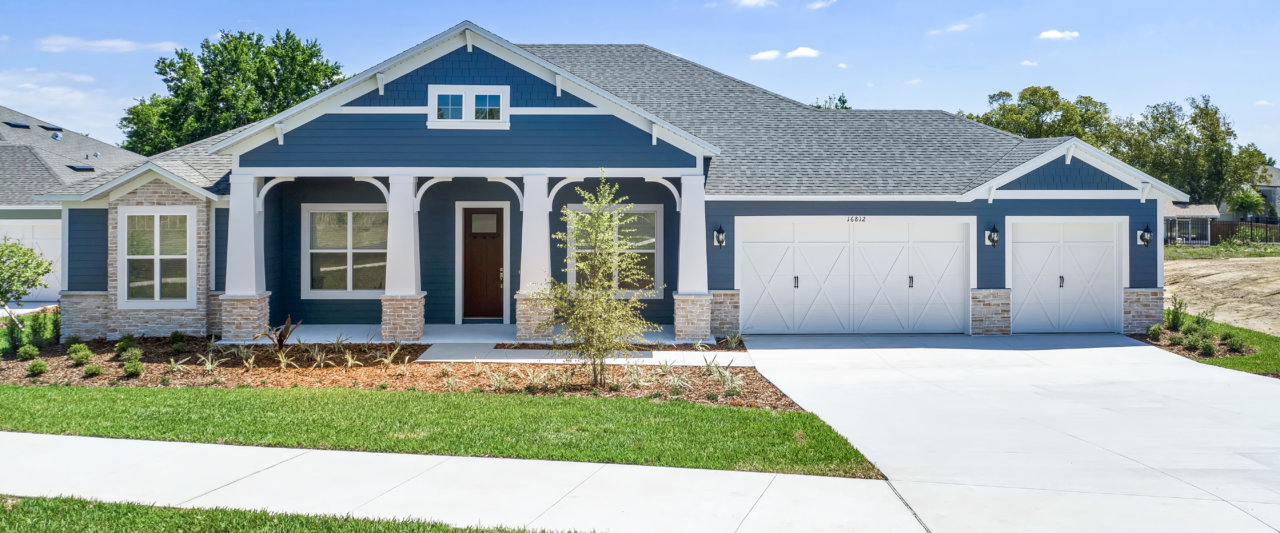 Your Central Florida Custom Home Builders
As an experienced Central Florida custom home builder, Pillar Homes is here to help you design and construct a high-quality custom home in the Central Florida region.
Whether you're ready to build on your own land, or you're still deciding where you want to plant your roots, our team of dedicated home-building experts are here to give you a helping hand every step of the way!
Here's just a taste of what your new custom home could be.
Along with the freedom to personalize many aspects of your
home, you will also be able to:
Create functional floor plans that fit your personal needs
Choose custom and modern appliances
Install cabinets and countertops that are the perfect height, style, and color
Capitalize on an energy efficient design
Ensure quality materials are used
Build on your very own lot
Move into a brand new home that's as unique as you are
As you can see, a custom home is a great way to build a unique home, at an affordable price, without the hassle and stress that comes with buying an already established home.
DESIGN YOUR DREAM HOME IN CENTRAL FLORIDA
Whether you want to live in Orlando, Clermont, or another beautiful city or town in Central Florida, you can kick cookie-cutter and mass production homes to the curb and create a stunning home plan of your own with a custom home from Pillar Homes!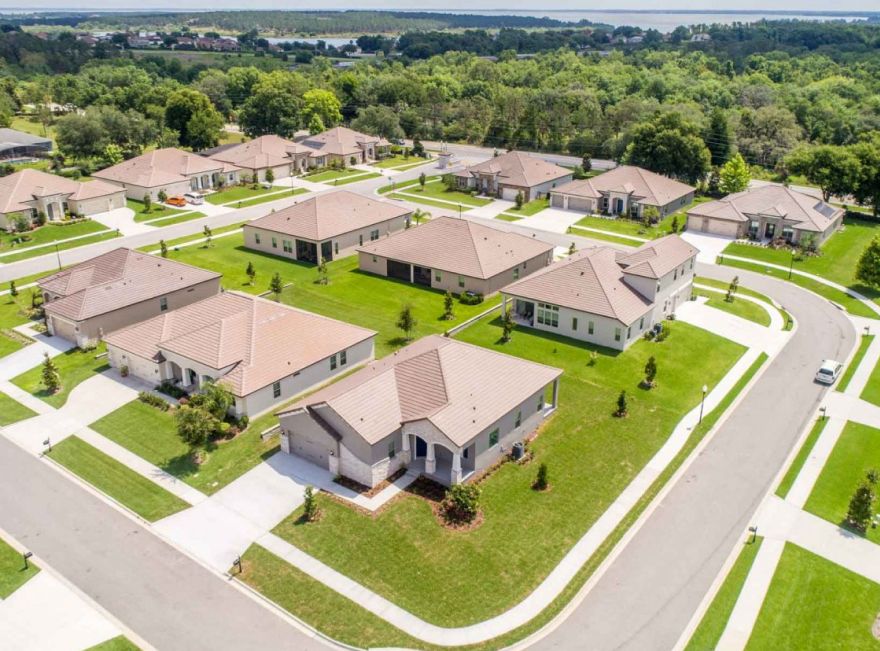 A Central Florida Home Builder You Can Trust
For over 2 decades, we have completed new property development and beautiful custom homes throughout our beloved Central Florida community, including:
Orlando
Clermont
Groveland
Montverde
With so many years of experience in and around the Central Florida area, you can feel rest assured that we know the ins-and-outs of the region, making the home-building process a breeze.
With a custom home from Pillar Homes, your home will be as unique as you are, but you won't have to start from scratch either.
Built With You in Mind
From the moment you get in touch with our team, we ensure every aspect of the home-building process is tailored to your vision. You'll even be able to customize your floor plan and select from a vast variety of unique add-ons and home features.
Contact Us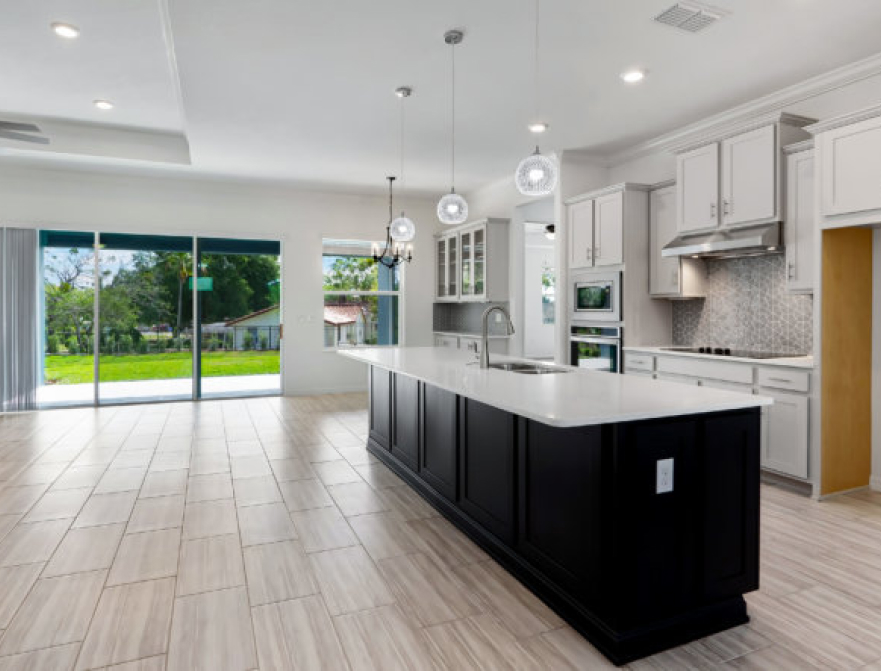 Attention to Fine Details
From the first pour of the foundation to the final roof tile put into place, our team pays close attention to every facet of your custom home.
Quality Construction That Lasts a Lifetime
We want your custom Central Florida home to last for generations. That is why our team of seasoned home-building experts use the highest quality materials and best home designs to construct your home.
Our Custom Home Building Process
When you decide to become a part of the Pillar Homes family, you will have the unique opportunity to be involved in every step of your customized home building process.
1. Connect
From the moment you schedule your first consultation with Pillar Homes, our team will create a personalized profile of your dream home. Then, we will help you decide on location and discuss plans to build on your lot.
2. Design
Now it's time for the fun part! Through our inclusive home design process, you will have a say in every feature that is built into your home. Choose from exclusive add-ons or customize your own features that are designed with you in mind.
3. Build
See your dream home come to life as our team of home building professionals start to pour the foundation, put up the walls, and place a brand new roof on your home!
4. Monitor
Throughout the entire construction period, you will have full access to your home. If you want to make any changes, let our team know and we will ensure every detail is customized to your grand vision.
5. Move In
Once the final touches are installed, we will hand you the keys to your brand new home. We pay attention to the fine detail, ensuring that you feel perfectly at home from the moment you move in.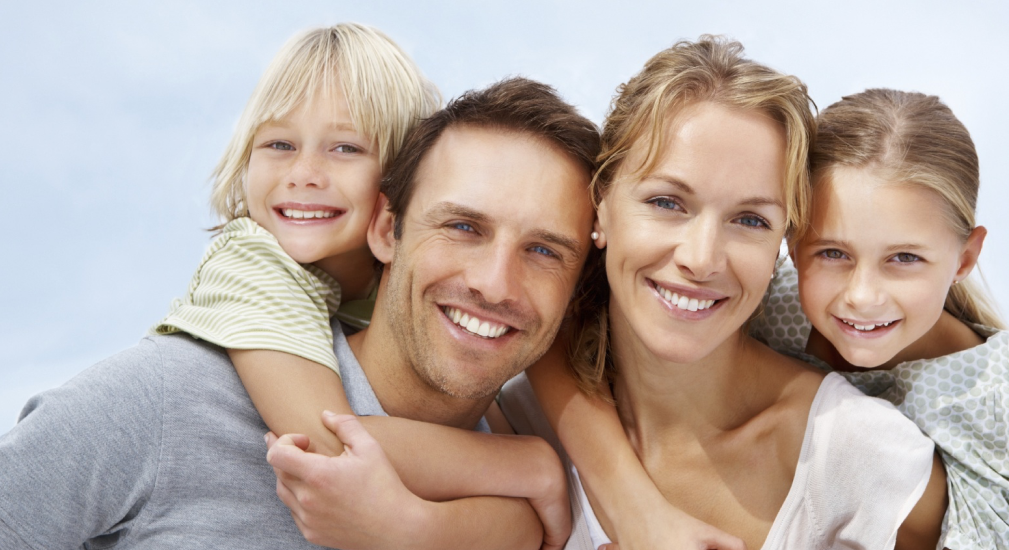 Build Your Dream Home in Central Florida
Ready to build your very own unique home in Central Florida? You can count on Pillar Homes to construct the quality home you deserve with all of the customized features you desire.
Whether you want to build on your lot or have our team find the perfect lot for you, we are here to help you design and build your brand new home. Contact us to turn your custom home dreams into a reality!
GET STARTED
I have worked with many builders throughout Central Florida, track builders and custom builders. I have never had a home delivered in such exquisite condition on our walk through as with Pillar homes. I most certainly will bring new buyers to them again.
I really can't say enough about Pillar Homes and the Boutros family. They are professional, honest, easy to talk with, and build a high quality home. If you are looking to build a home in Lake County, you owe it to yourself to give Pillar a call
One of the many things that we love about Pillar Homes is the fact that they are very much family oriented. A hand shake still has value, and your word is worth much more than a signature. We appreciate the time they took to listen to our "wants & needs", how they worked with us to make sure we could...
The purchase of our new Home with PIllar was definitely an experience I would like to do with them again and again. The quality of Pillar Homes is impeccable and the team is very easy to work with. They took the time to understand the vision of our dream home. I feel bad that our friends and colleagues could not...
We have built multiple times and understand construction enough to be dangerous. We are very careful when choosing a Builder to trust with one of our biggest investments. On walk thru day, the punch list was almost zero. This is unheard of especially when you know what you are looking for from experience. We also made changes very late in...
READY TO GET STARTED?
Send us a quick message and we will get in touch shortly!