5 Pro Tips to Design the Perfect Living Room Layout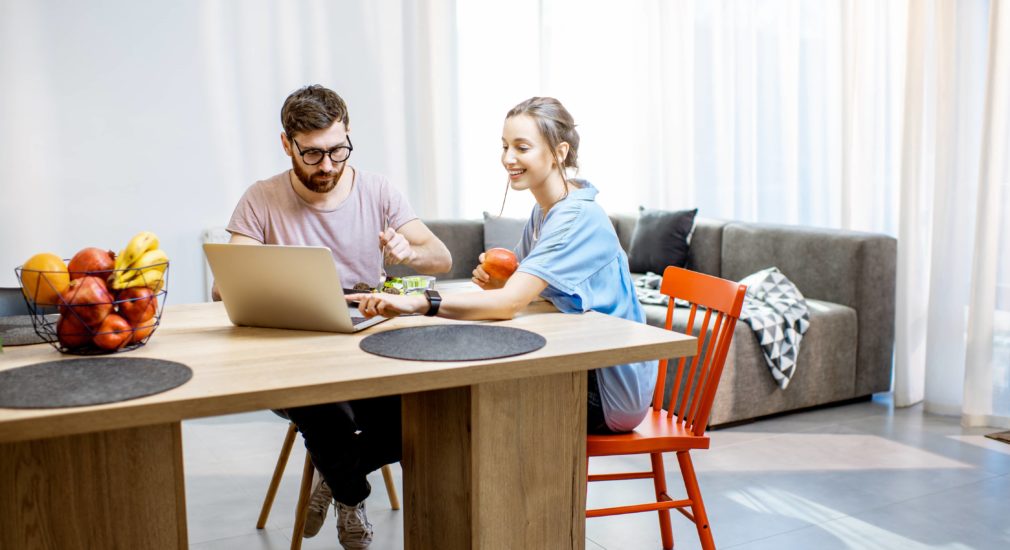 It's no secret that a perfect living room layout is an absolute must when you design the interior of your home. After all, the living room often leaves the first big impression when you step over the threshold of your front door and enter your new home.
So, if you are looking to create a fresh, modern, and inviting living room for the whole family to enjoy, then you have come to the right place!
In this expert design guide, you will learn 5 professional tips to style the best living room layout. Let's take a look at the first tip.
1. Survey the Space
Here's the biggest factor that you need to take into account when you are styling the perfect living room: The size of the room.
In other words, you must ask yourself, "How much space are we working with?"
No matter how big or small your living room space is, you can always create an intimate and balanced feel. But, in order to do this properly, you have to survey the space first and make a plan!
For instance, while examining your living room, ask this question…
What Will PROPERLY Fit in This Living Space?
Notice how the question does not ask how MUCH will fit in the space. It simply asks what will properly fit in the room without making the space look crowded.
For instance, if you want to have enough space for seating and accent furniture (such as coffee tables and bookshelves), then you definitely need to survey the size of the room before you go furniture shopping or move in furniture that you already have.
During this survey period, you will also want to check out the walls and angles of the room. Are there a lot of tight corners or is the space pretty open and airy? This will be a big determining factor for the type of furniture you can bring into the room.
2. Lock in Your Focal Point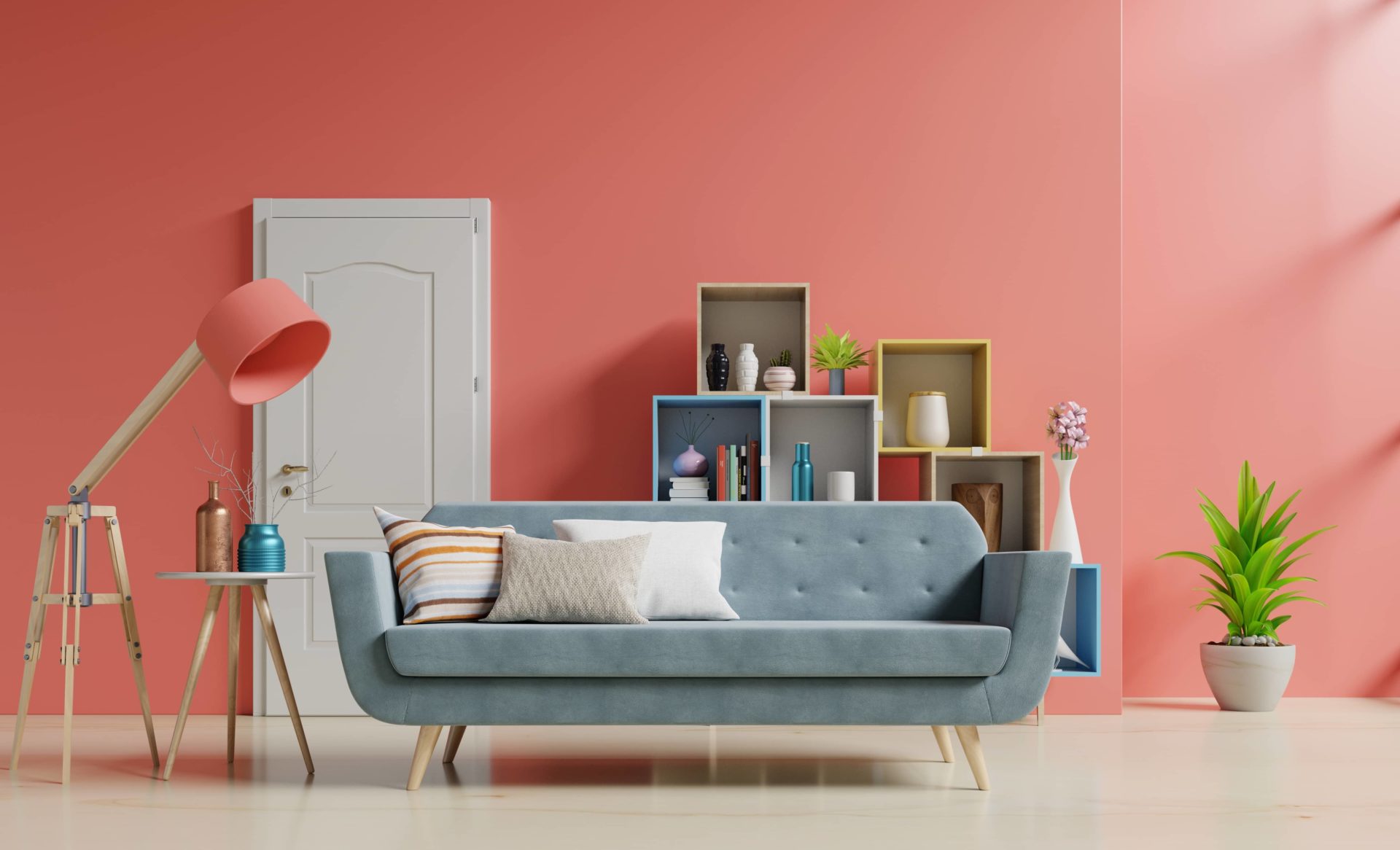 Once you have surveyed the room, it's time to choose the best set-up for your furniture. After all, what's a perfect living room without the furniture?
But, before you start designing your layout, you need to do this one extremely important thing: Identify the focal point of the room. Typically, the focal point is the wall where you hang your TV because the television is where the eye first goes when you glance at the living room.
If you prefer not to display a TV in your living room, then the focal wall should have a large mirror, family portrait, or painting to put a spotlight on the space.
Pro-Tip: Build your entertainment system directly into the wall so you can avoid unsightly chords. Also be aware that couches should be placed 10-12 feet from the TV for optimal viewing.
3. Create Harmony and Balance with Your Furniture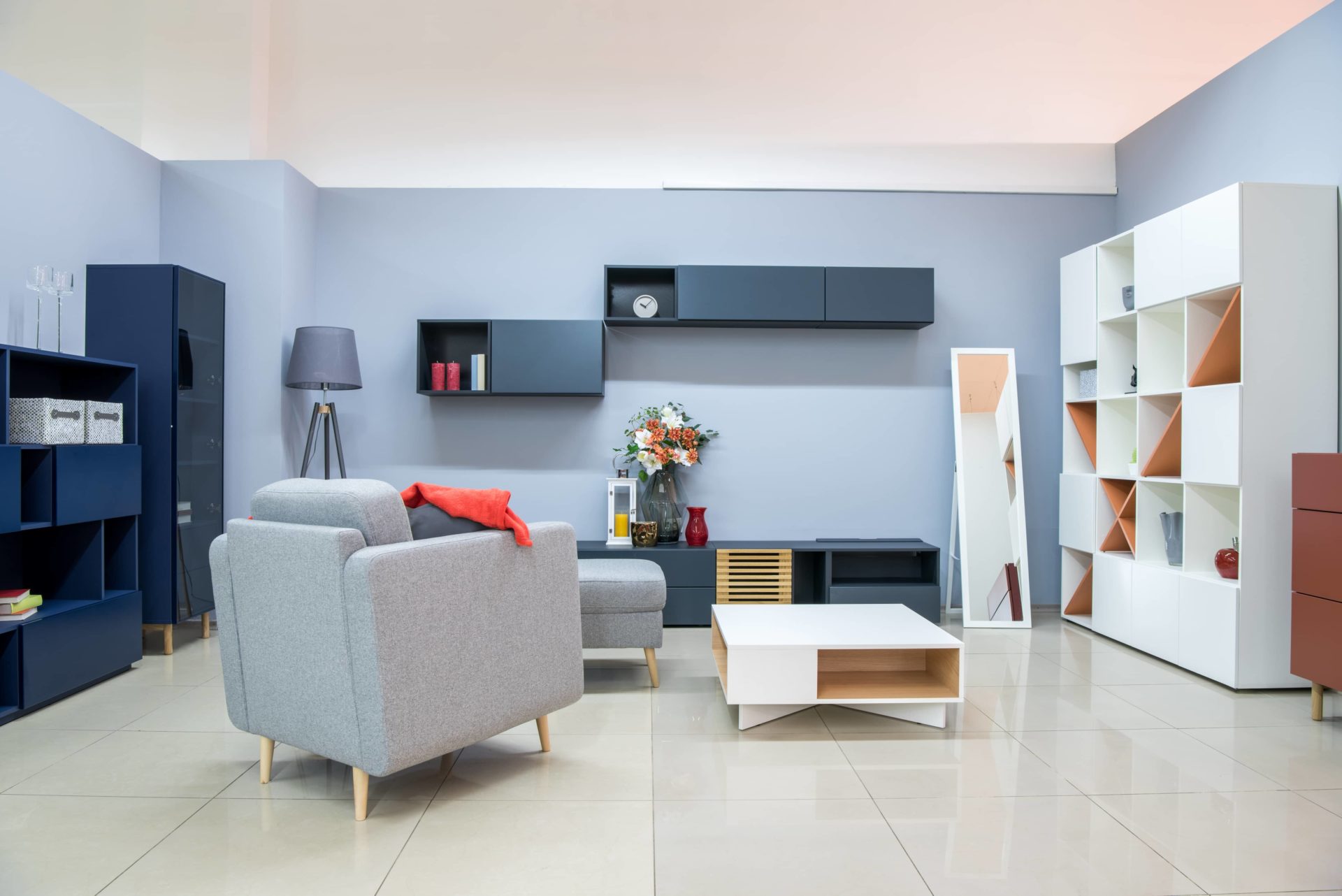 Have you ever heard of feng shui? This ancient Chinese term refers to the natural 'flow' that the layout of objects presents to your home. In other words, the way you arrange your furniture can either disrupt the flow of the room or it can add balance and harmony to the space.
So, if you want to have the perfect living room, you definitely want to make sure each piece of furniture you place into the space is balanced with the others. For instance, don't put too much heavy, blocky furniture in one spot. This will unbalance the whole layout.
Furthermore, to improve flow in the living room, don't accidentally place furniture or other objects too close to each other. This might unintentionally trap traffic that is trying to pass through the space, which could create a claustrophobic feel.
Pro-Tip: Do not push couches, chairs, or futons up against the wall. Although you might think this will make the room look bigger, it actually doesn't! Instead, place the couches in the center of the space to optimize the flow of the room.
4. Add an Accent Rug
Unless your living room is already fixed with carpet, you will definitely want to look into an accent rug! Rugs come in all shapes, textures, and sizes, so you can really personalize your living space.
However, when you hunt for the perfect living room rug, make sure you find one that doesn't clash with the color of your furniture – especially any other fabrics that are present in the area. This could disrupt the balance in the room!
Additionally, choose an area rug that is large enough for your furniture to comfortably fit on. This will help 'anchor' everything into place and create a balanced, intimate feel.
5. Stick with a Color Scheme
Color schemes really matter, especially in the living room. For starters, you should always choose a color scheme for your wall paint and area rug that pairs well with your furniture. For example, blues and grays mix well with white and browns match neutral beige and soft pink.
Next, you might want to consider adding an accent wall! Especially if you plan to hang formal paintings, an accent wall will really bring out the artwork. With countless modern and chic accent wall ideas to choose from, you will surely find one that will help your living room pop.
Bonus Tip: Light it Up!
Last but not least, lighting is everything when it comes to the perfect living room. Here's why.
Light makes a room look bigger. Cool, right? So, if there are any windows in your living room, make sure you don't block the natural lighting that enters through them.
And, of course, be sure to add light fixtures such as a chandelier, can lights, or a chic lamp to shed light throughout the living space.
The color temperature also makes a difference! Typically the perfect color temperature for lighting in kitchens is somewhere between 3000k and 3500k for natural lighting that is not too white and not too orange.
Get More Home Design Tips with Pillar Homes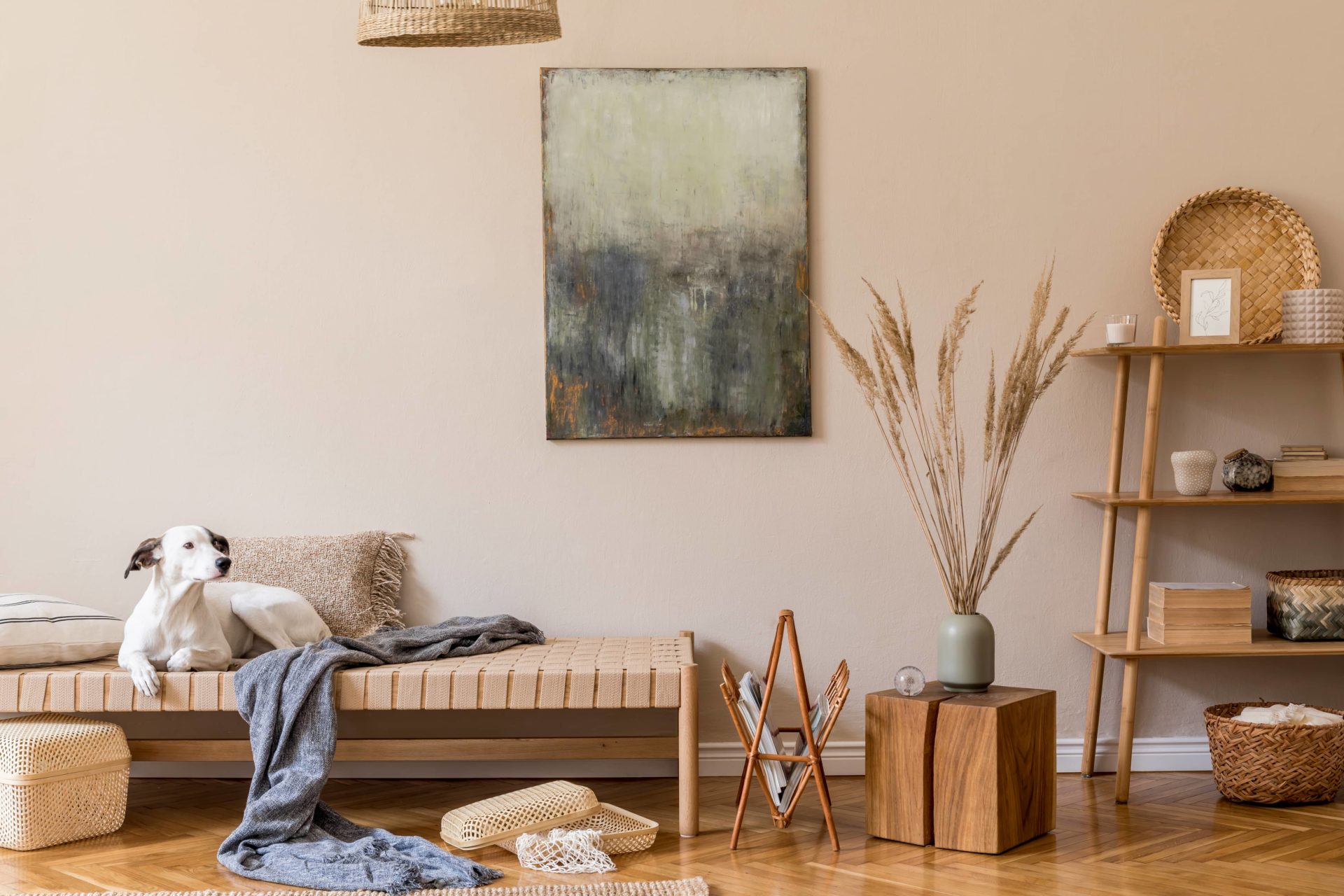 Now that you know how to create the perfect living room in your new home, it's time to get styling!
But, don't just work on the living room. We can help you with specific design tips for your kitchen and home office as well!
Want more custom home tips? Reach out to us at Pillar Homes and we'll help you build your dream home!