Get What You Want: Buying Land To Build A House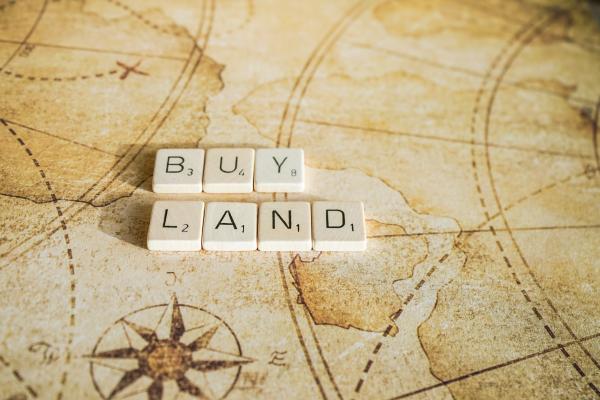 You already know that there are a number of phenomenal benefits of buying a new construction home versus an existing home. So, why not build your own dream home? 
For starters, you have to scout the perfect location before you can build! But, what should you look for when buying land to build a house?
Don't worry – the process is a lot easier than you may think. With our team of home building experts on your side, we are prepared to give you all the land buying tips and tricks in the trade. 
In this article, you'll learn everything from what to look for when buying land, to building permits and the right Florida home builders. Let's start the hunt. 
How to Get the Right Land for Your Home
Do you envision yourself on a plot of land that overlooks a glimmering lake? How about a lot that is close to popular Central Florida hotspots like Downtown Orlando? Or perhaps you prefer to build in a peaceful community that is surrounded by serene woodlands? 
No matter where you want to live, you'll want to choose a lot that is best suited for your family's needs, including home size, proximity to local roads, and whether or not you want to live in a residential community. 
What to Look Out For When Picking Land
When it comes to picking land for your dream home, you'll want to make sure you know exactly what you are getting yourself into. 
In general, there are 3 types of land you can buy and develop:
Raw land:

Has no access to roads, electricity, or water

Unimproved land:

Has access to some utilities, but not all 

Improved land:

Has easy access to roads, electricity, and water
Furthermore, you may have the exciting opportunity to purchase a vacant lot that used to have a structure on it. In this case, the torn down structure indicates that the land can be easily developed and is a great site for a new home.
The type of land you choose to buy will determine if it is easy to secure a loan, acquire permits, and ultimately build on it. Trust us, you will definitely want to do your research before you buy your land. This leads us to our next point.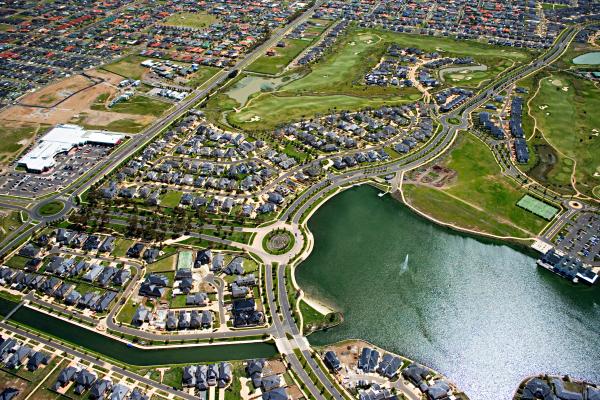 What Makes a Lot Buildable?
If you want to build on your lot, then you'll want to read what we have to say next! This is extremely important. 
You always, ALWAYS want to make sure the lot you choose is buildable. This means you need to make sure you can: 
Develop the land

Acquire building permits
Add sewage

Install plumbing

Generate electricity

Access roads  
Need help with this step? Check with your local building and planning department to see if the lot you are eyeing is buildable. Or, you can choose to build on one of our established home sites in Central Florida. 
Once you find the perfect plot of buildable land, you need to get a land loan to finance your purchase. 
How Do Land Loans Work?
One route you can take is to get a raw land loan. Simply put, a raw land loan allows you to purchase land that is completely undeveloped. 
These loans are hard to get, require you to make a hefty down payment, and provide a land development plan. If this process sounds a little rigorous to you, here's the reason why: lenders want to make sure you are actually able to develop the land and build on it before they give you a loan.  
Improved Land vs Unimproved Land Loans
If you do not plan to purchase raw land, then you will have to determine if you want to buy improved land or unimproved land. The loan requirements for each of these land types vary. Here's what you need to know.
Improved Land Loans: Land that is easily developed and has access to roads, electricity, and water. Loans for improved land are easier to get because the land development process tends to be more secure.
Unimproved Land Loans: Similar to raw land, but tends to be slightly easier to develop and has access to some utilities. Loans for unimproved land are typically harder to get than improved land because you have to show a land development plan.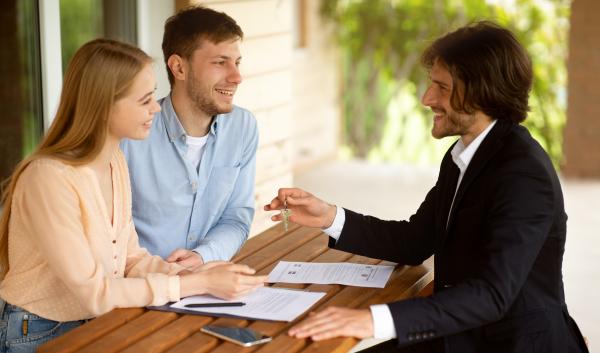 Once you secure a land loan, you'll have to search for a construction loan, or a loan that pays for the building phase of your new home. 
Construction to Permanent Loan
The best kind of loan you can ask for is a construction to permanent loan. This unique financing option allows you to finance the entire home building process, including the purchase of land. 
In order to qualify for this all-inclusive loan, your land has to be approved by the lender first. Next, you typically have to put at least 20% down and show proof of a construction plan and schedule. 
Here's the good news: the benefits of this kind of loan cover the whole construction process and you only have to pay one interest rate during construction. Now that we've covered land loans, let's talk about building permits! 
How Do I Get A Building Permit in Florida?
In Florida, home builders have to follow a set of building codes that specify construction and building standards. Along with these building codes, you also have to acquire a building permit. 
Simply put, a building permit is legal authorization given by a government or other regulatory body that gives you permission to begin construction.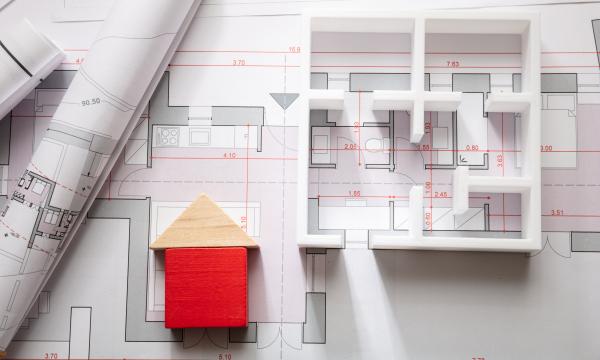 If you want to get a building permit as soon as possible, the first thing you have to do is visit the building department in the town or city your lot is located in. Next, you have to pay a permitting fee and then you'll have the ability to collect your building permit. 
Find the Right Home Builder
With a building permit in tow, all you need now is the perfect crew of home builders to put your home together. 
When buying land to build a house, some professionals, like Pillar Homes, even offer services that allow you to find a lot through the company itself. This is a very convenient and helpful option because you don't have to go out of your way to make sure the land is buildable. 
Next, when searching for the right home builders for your project, you will want to make sure the team is experienced in your area, offers sound construction plans, and builds with quality materials. 
Finally, the best way to choose a home builder is to check out reviews and credible recommendations. Bonus points if they have special write-ups, awards, and certifications! 
Choose Pillar Homes as Your Home Builder
Ready to start your hunt? Whether you are looking to build on your lot or buy one of ours, our team of professional home builders are here to construct your dream Florida home. 
With years of experience in the Central Florida region, we are happy to lead you through the entire building process. Connect with us and ask us any additional questions you may have about buying land to build a house.