5 Fabulous and Unique Multipurpose Garage Room Ideas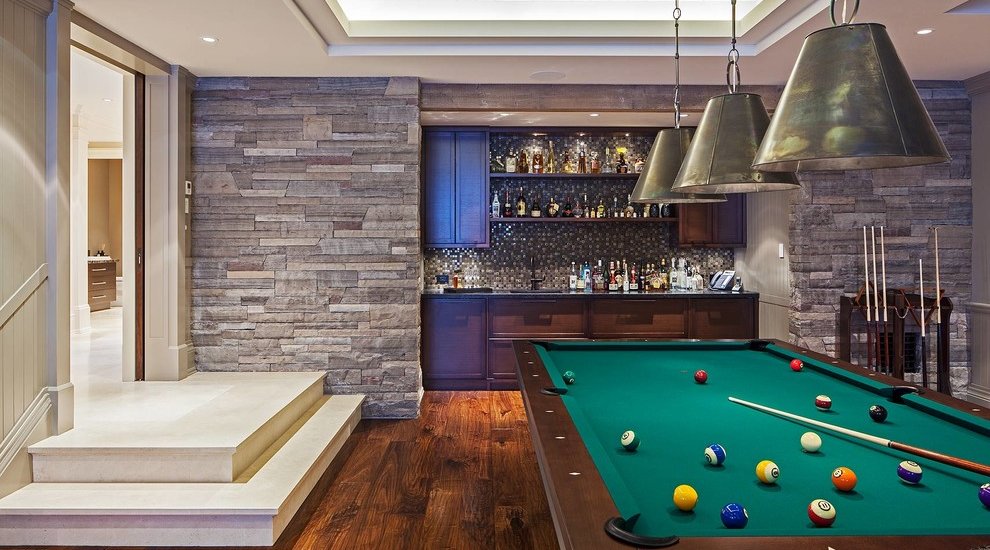 Most people use their garage space as a mega storeroom. Some may keep their car, lawnmower, and bicycles in their garage, while others use it to stockpile boxes of tools and holiday decorations.
But did you know? You can actually transform your garage into the ultimate entertainment zone for you, your friends, and your children!
Many home-owners overlook the extra family space a garage room can offer. From an exciting garage game room to a chic garage lounge, the possibilities are endless.
Fortunately, the pros of custom building your home include the opportunity to create a multipurpose garage before your house is built. However, if you already own a home and want to maximize your garage space, then a trendy converted garage is right up your alley!
It's time to build the ultimate multipurpose garage. Here are 5 fabulous and unique garage room ideas that will make your garage the best on the block!
1. The Garage Game Room
Before you transform your garage from a storeroom to a game room, you need to declutter first. Here are some brilliant ways to organize your garage.
Now that everything is in ship-shape, let's talk about one of the most trendy garage ideas and transformations: the garage game room.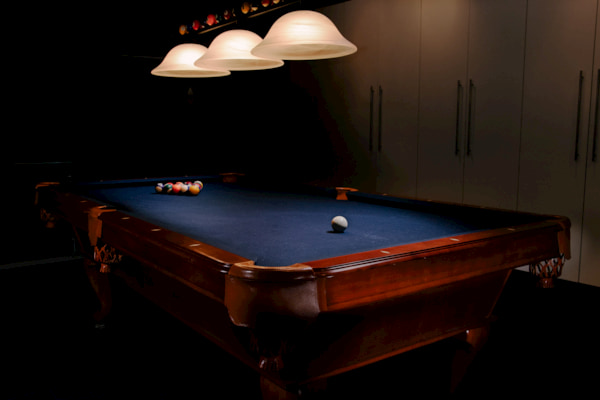 Garage Game Room Necessities
From pool tables to dartboards, your converted garage can host a variety of fun activities. Some of the most exciting garage games include:
Ping pong
Giant Jenga
Foosball
Air Hockey
Mini Putting Green
If you are an arcade game fanatic, the garage is also a great place to showcase your collection of arcade machines. And what's more? Since pinball machines, Galaga, and Pac-man can make a lot of noise, you can rest assured you won't disturb the rest of the household when you play them in your converted garage game room!
2. The Garage Lounge
We've all heard of the man cave and the she-shack. Now, it's time to introduce the garage lounge.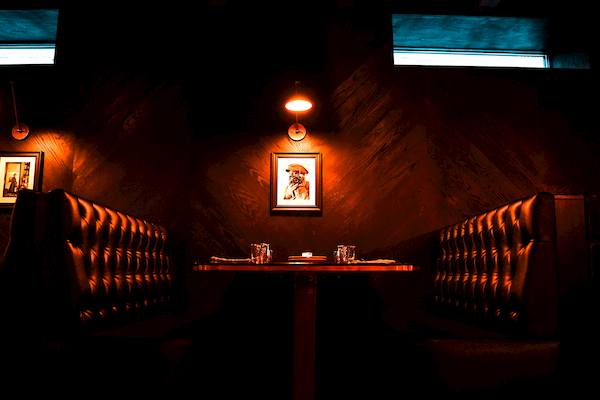 This go-to private living space can feature many unique features, including a home movie theater, comfortable couches, a colorful rug, or even a hanging swing chair.
Pick the Perfect Garage Lounge Theme
Now, this is important: your garage lounge should make YOU feel comfortable and at peace.
Therefore, you should personalize it with your own special touch. For instance, if you plan to keep your beloved sports car in your multipurpose garage, then you can give the space a modern mechanical feel.
However, if you want to escape to a tropical paradise every time you step foot in your garage, then a sea-themed, boho-chic look might be what you are after.
Pro-tip: Thrift stores and garage sales are your best friends. You can find used or antique furniture, add a coat of fresh paint, and truly make it yours!
3. The In-Home Garage Gym
Have you always wanted your very own in-home gym? What about a peaceful place to meditate and do yoga? If this sounds like you, then consider a converted garage gym.
Many homeowners already have some form of workout equipment in their garage. But if barbells and a treadmill don't cut it, then consider these fantastic in-home gym garage ideas:
Yoga Studio
Dance Studio
Cross-fit and Boxing Station
Row Machine Station
Next up, when you design your garage gym, keep these important items in mind:
Thick rubber gym mat to walk, stretch, and lay on
Wall mirror to make sure you always have proper form
Punching bag with sturdy wall mount or stand
Cooler or mini-fridge to store ice-cold beverages and post-workout snacks
With these key exercise components in mind, you are sure to create a safe and effective in-home garage gym!
4. The Garage Art Studio
Calling all art-lovers! It's time to get creative and craft a painter's paradise. Introducing: the garage art studio.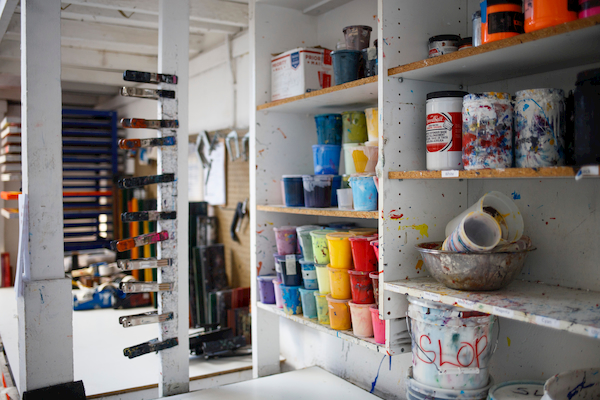 If your art style is messy, grand, and full of charcoal, pastels, and splatter paint, then the garage art studio is the perfect place for your artistry to take flight.
Want to know the best part? You can open up the garage door to let out excess paint fumes and sweep out wood shavings or clay from your sculpted masterpiece.
Pro-tip: Art is enjoyed by both young and old. If your children LOVE to dabble in the arts, set up a chalkboard wall. This way, your kids can actually draw on the walls with erasable chalk! All the neighborhood children will rave about your fun and creative garage… which leads us to one of our next multipurpose garage room ideas.
5. The Kid-Friendly Play Zone
Not only can you use your multipurpose garage to store your kid's outdoor toys, but you can even transform it into a party playroom for adults and children alike!
Hang up a disco ball, decorate the walls with hanging string lights, install a mini-fridge chock full of yummy snacks, and situate a karaoke machine for the ultimate kid-friendly play zone. You can even put in a drum set that will satisfy any music lover!
Pro-tip: Has a rainy day kept your kids indoors? No problem! Set up a garage jungle gym. Your kids can stay dry and play all day.
Build Your Dream Home
As you can see, a multipurpose garage can create an amazing entertainment space for the whole family to enjoy. But why stop there?
Go beyond the garage and build your dream home with Pillar Homes. Whether you want to build on your lot or find the perfect home, Pillar Homes is here to help! With 25 years of experience, our seasoned team will guide you every step of the way. Search available homes or call (352) 394-1032 to see how we can serve you.