Wait! Before You Search, Create Your Home Buying Wish List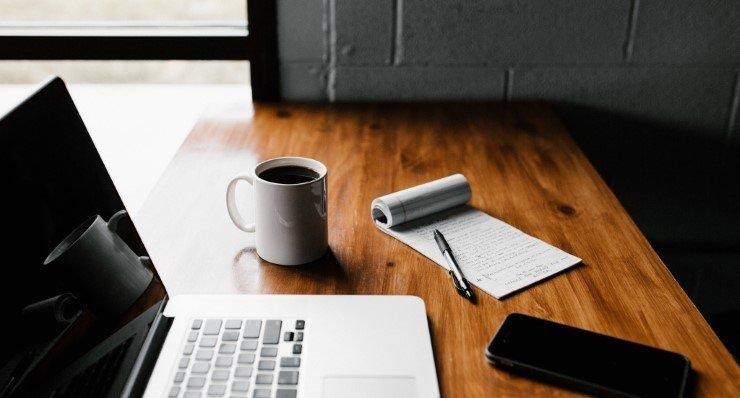 Buying a home is stressful––but don't worry! The process doesn't have to intimidate you. I've broken it down for you to help identify what's important in your home building experience. 
Let's face the facts. It's stressful because it's more than a big purchase or investment. You're not just getting a house. You're building a lifestyle. There are many factors to consider when looking for a home. 
These elements in your assessment will include: Home Size, Location, Community, Schools, Features, and Budget. 
Creating A Home Buyers Wish List
Whenever I have a big decision to make, I like to organize it with a list. A great place to start is in identifying what you need vs what you want out of a new home.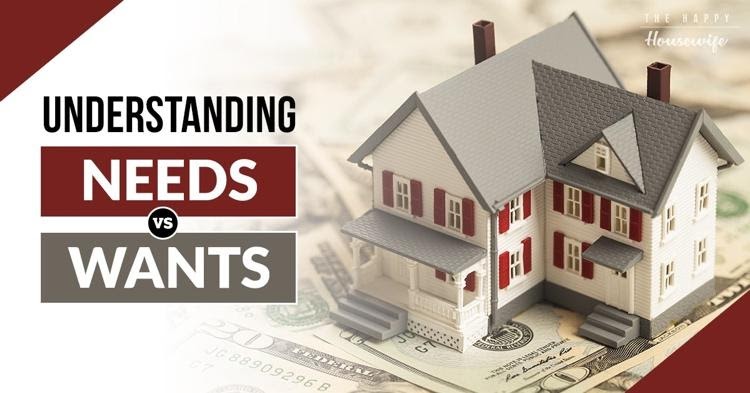 Breaking Down Your 'Must Have' Options
Needs are non-negotiable. The specifics that you can't live without. Your needs are what defines your lifestyle. These types of specifications may include the purpose of your home. 
What type of responsibility do you want to have in maintaining the property? Those types of questions may help you define what's important.
You may realize that you would prefer to have a condo or townhouse rather than a property with a large yard to maintain. Or vice versa. 
As a parent, I've found that my needs in a home are much more than the property alone. I care about the location and how that may affect my family's lifestyle. 
Your needs are the essentials that would be impossible, or very hard, to change.
Separating Your Wants From Your Needs
Wants are elective and circumstantial. This means that these items are still important to you, but they do not define your decision. 
What do you desire? Maybe you're looking to build a porch, a second floor, or even a pool. These features may not be a deciding factor, but they could seal the deal for your desired lifestyle.
Figure Out The Remainder In The 'Wish' Portion Of Your Home Buying Wish List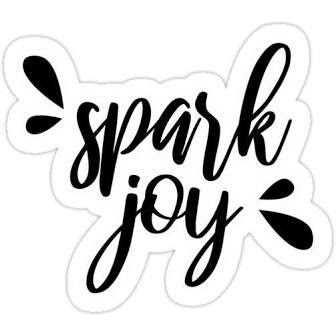 And then there are features that "spark joy." These are the items that are left from your maybe pile after defining your needs and wants lists.
This is the stuff that's irrelevant to you. I've found that it's best to make a snap decision about the items on this list.
Marie Kondo's concept of getting rid of what doesn't "spark joy" in your life is a great method to apply to home buying.
Is it something you like for your lifestyle? Keep it on the wants list.
Don't actually care about the commute or having a game room? Great––cross it off your list. You've got more important things to think about.
Important Factors To Keep In Mind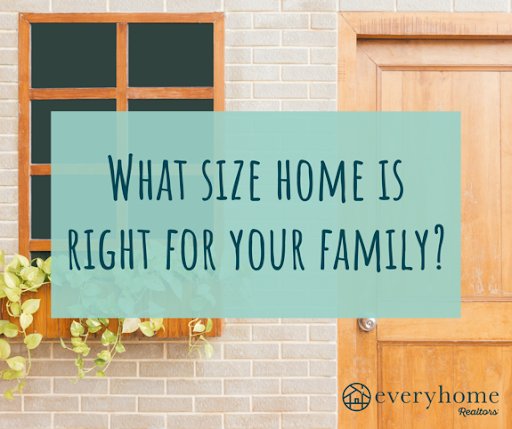 Deciding the size of your home matters. These are factors that may end up on both of your needs and wants lists.
Keep it easy. Define how many bedrooms and bathrooms are imperative to your living situation.
Additional rooms and bathrooms are for your wants list.
However, when choosing to go with a home builder over buying a home, you can have these features easily added into the design.

Location! Location! Location!
You've heard this before, and there is a reason for that. The location of your home is both a need and a want.
The location of your home determines the factors of your everyday life. What do you need to be close to? 
Let's simplify with a checklist: 
Work

School

Hospital and Medical

Supermarket

Parks and Recreation

Restaurants 

Highways and Commute

Public Transportation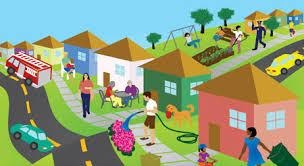 Remember To Ask Around About The Neighborhood Before You Decide
Community plays an important role in buying a home. Deciding what neighborhood is right for you can become a deal-breaker.
Maybe you're a first-time homebuyer. You could have a young family and are looking for a neighborhood that is child friendly. 
Perhaps finding a quiet home with no traffic is a factor. Decide what surrounding noises are in your needs vs wants lists.
You could be looking to downsize your home after retirement. Being surrounded by people enjoying their "golden years" would bring you more happiness than being close to a college campus or busy area.
Don't Forget About The Local Schools!
A home in a desirable school district is often at the top of the needs list.
 It connects the needs for our community, lifestyle, and location of where we choose to buy a home.
Be sure to ask questions about educational opportunities if this is an important element to you in buying a home.
Is the location of the school close to home?

Does the school have a good reputation?

What is the rating of the institution?

What are the average class sizes?

Do they provide a solid curriculum?
Don't be afraid to add questions to your list. The more you know about these factors could determine your home buying experience.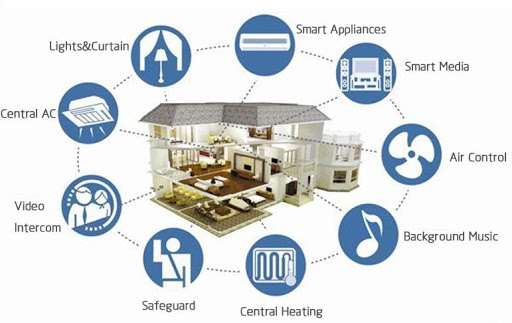 An Easy Way To Categorize Home Features
Features are everything. I like to break down these items into three distinctive groups: 
Home Systems, Exterior Features, Interior Features.
Home Systems are the elements that determine both necessity and luxury. 
The necessity (needs) list includes your heating and air systems, flooring, plumbing, and power.
Luxury (wants) items may include whether or not you aspire to have an outdoor kitchen, pool, fireplace, and home automation.
There may be many other factors that go into your home systems evaluations. Make the list that is right for you.
Exterior Features for your home will also determine your home size.
This may include:
your garage type

a lanai or porch option

the design of your driveway

a patio in your backyard

hedges for your property

or landscaping details such as fountains or brick ovens.
Most Of The Best Features Are Interior Features Like The Gourmet Kitchen
Interior Features are items you will find mostly on your wants list. These are the types of concepts that determine the design of your home. 
Floor plans and flooring can be concluded in this category.
Extra rooms may be evaluated for your wants list. For example: laundry room, finished basement, mudroom, eat-in kitchen, office, walk-in closet, entertainment rooms, or additional living quarters (in-law suite).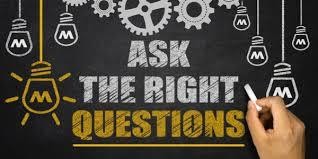 Asking the right questions after creating your needs and wants lists.
What do you enjoy about where you live now and what do you dislike?
Evaluate and think twice about settling for a home that has the same potential problems as your current living situation.
Identifying these issues will help you clarify your necessities in your home buying experience. 
How long will you live in your home? 
Your first home probably won't be your last. Home buying statics show that the typical buyer of a single-family home stays in it for about nine years before moving on. 
But maybe you plan to buy a small starter home, build equity, and then upgrade to something with more room for kids. 
Think short and long-term goals. Your personal and financial objectives must be accounted for in buying a home. 
Are your expectations and dreams realistic? 
Unless you are buying or building a custom home, chances are you probably won't get everything you want in one home. 
Home buying can be about compromising to fit your needs. Be smart about how you make these decisions. 
One way to work on your realism is to start visiting model homes well before you intend to buy. This will help your lists to feel more tangible in the buying experience.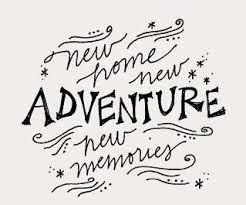 Last but not least––remember to have fun!
Yes, there is a lot to evaluate and stress about in buying your new home, but don't forget to enjoy the process.
The purpose of you defining your needs and wants lists is to alleviate the pressure of processing information.
Focus on devising the importance of these categories and elements when buying a home: 
Home Size, Location, Community, Schools, Features, and Budget.
Don't be afraid to ask questions. The more knowledge you have, the better. Information relieves fear and will lower the anxiety of buying a home.
The most exciting part of the home buying experience is the adventure of it! This is all about you. Your family. Your life. 
These lifestyle choices will be embedded with new memories, goals, and experiences. "Spark Joy" in all the potential you have and accomplishment in buying a home. 
Don't let the stress of the process weigh you down. Stick to your needs. Dream your wants. Let go of the rest.
This is your home we're talking about. A place where you will live and cherish the life you have. Congratulations on taking these imperative steps to ownership––welcome home. Learn more about Pillar Homes custom home options and available move in ready  homes here.