Design a Custom Home with an In-Law Suite in 5 Easy Steps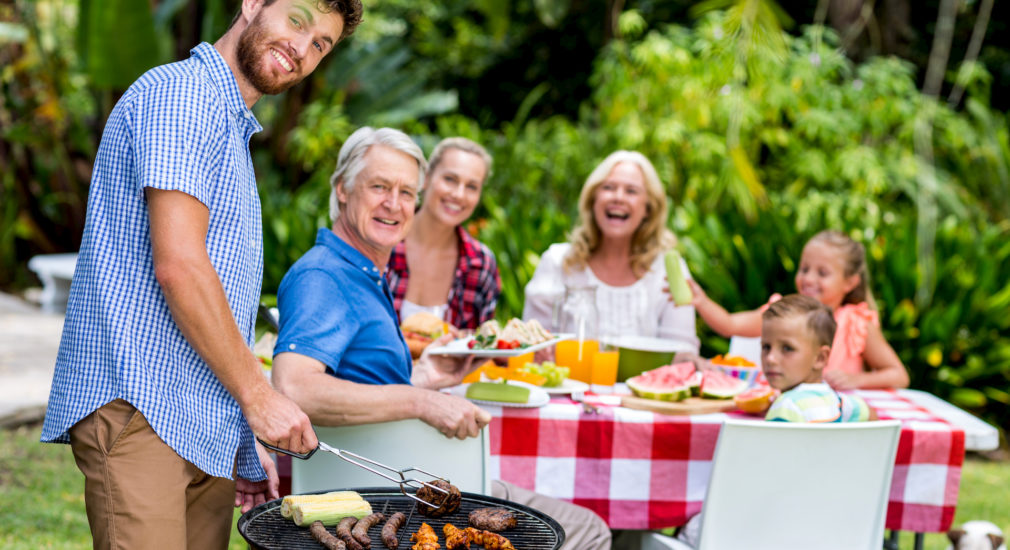 Today, multigenerational households are growing in popularity. When it's time for grandma, grandpa, or other beloved relatives to move in, many families opt to build a custom home with a spacious in-law suite. 
As the name suggests, these extra living quarters are meant to provide a private 'home within a home' for in-laws, elderly parents, or other family members. 
If you are wondering whether or not to build a custom home with an in-law suite, then you've come to the right place! 
In this article, we're going to give you an easy, step-by-step guide on why you should include an in-law suite in your floor plan and what you need to consider before building on your lot. Whether you have questions about in-law suite home value, who to hire to build your custom home, or even municipal zoning restrictions, we will guide you through the entire process. 
Keep reading and grandma will be living with you in no time! 
1. In-Law Suite Adds Value
Does an in-law suite add value? Yes, of course! Think about it this way: by including an in-law suite floor plan to your custom home, not only will you add personal value to you and your family, but it could also increase the appraisal of your home if you plan to sell it in the future.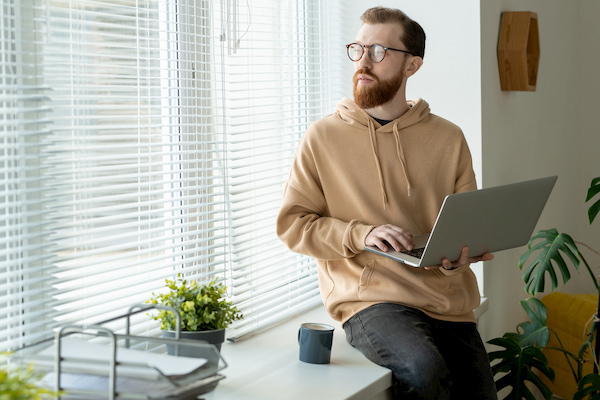 As you can see, an in-law suite is a great investment! But, how much value does a mother-in-law suite add? Let's break it down for you… 
Personal and Appraisal Value
First, let's talk about personal value. If you choose to move your aging relatives into your home, you won't need to pay for a retirement home or in-home care fees, which may be very cost-effective in the long run. This will also give your in-laws more privacy and a feeling of comfort since they know you will be close by. 
Next, let's discuss appraisal value. Nowadays, with so many multigenerational households, in-law suites are a highly sought after feature. Even if you don't see a full return-on-investment on the resale, you can rest assured that an in-law suite is an attractive selling point for your house and will draw in the right buyer. 
So, you've decided to include an in-law suite to your custom home. That's great! Let's move on to the next step… 
2. Make an In-Law Suite Floor Plan
Before you can build the best in-law suite for your custom home, you should know what constitutes the perfect living quarters.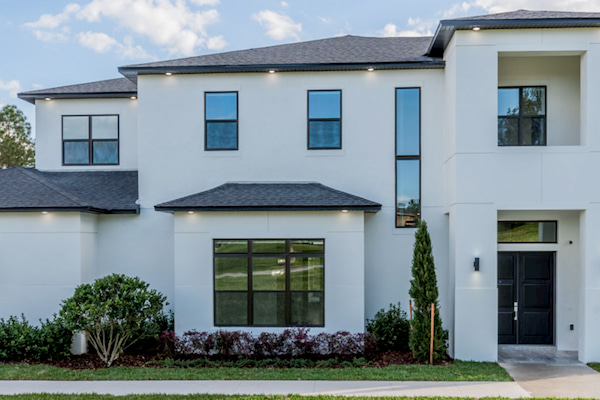 Typically, an in-law suite floor plan will have the following accommodations: 
Bedroom

Bathroom

Kitchen

Sitting area or small living room

Private entrance
These features will allow full privacy and independence from the main house while maintaining close proximity to the rest of the family.
Now that you know what should be included in your in-law suite floor plan, it's time to dive into more details. Do you have your pen and paper? Because you're going to want to write this down… 
Begin Your Plan with the 3 W's
When you are making your in-law suite floor plan, consider the three W's: Who, Where, and What. Let's break it down: 
Determine WHO will build your custom home and in-law suite. Which professional home construction team will you hire? 

Decide WHERE you want to build it. Will it be attached to your home or located somewhere else on your property?

Discuss WHAT safety and accessibility standards are required for your in-law suite. Be sure to mention these requirements to your construction team before they begin building.
Since the in-law suite floor plan is so important, we will expand on the 3 W's in the next few steps. Let's start off with the first W: Who. 
3. Find a Reliable Construction Group
Ready to build? It's time to find the BEST construction group to build on your lot. But who should you choose? Here are some tips to help you narrow down your search:
Make sure you find a company that has plenty of experience

Look for positive reviews online

Be sure the company doesn't cut corners or compromise quality
Pro-tip: when searching for a reliable construction team, make sure the group has established expertise in the area you want to build. For instance, if you want to build a custom home in central Florida, find a construction company that has worked in the area for decades and has established a good repertoire. 
Found the perfect construction team? Great! Keep reading to learn what you need to do next…
4. Scout a Good Location
With a trustworthy construction team on your side, you're ready to look for the perfect location for your in-law suite.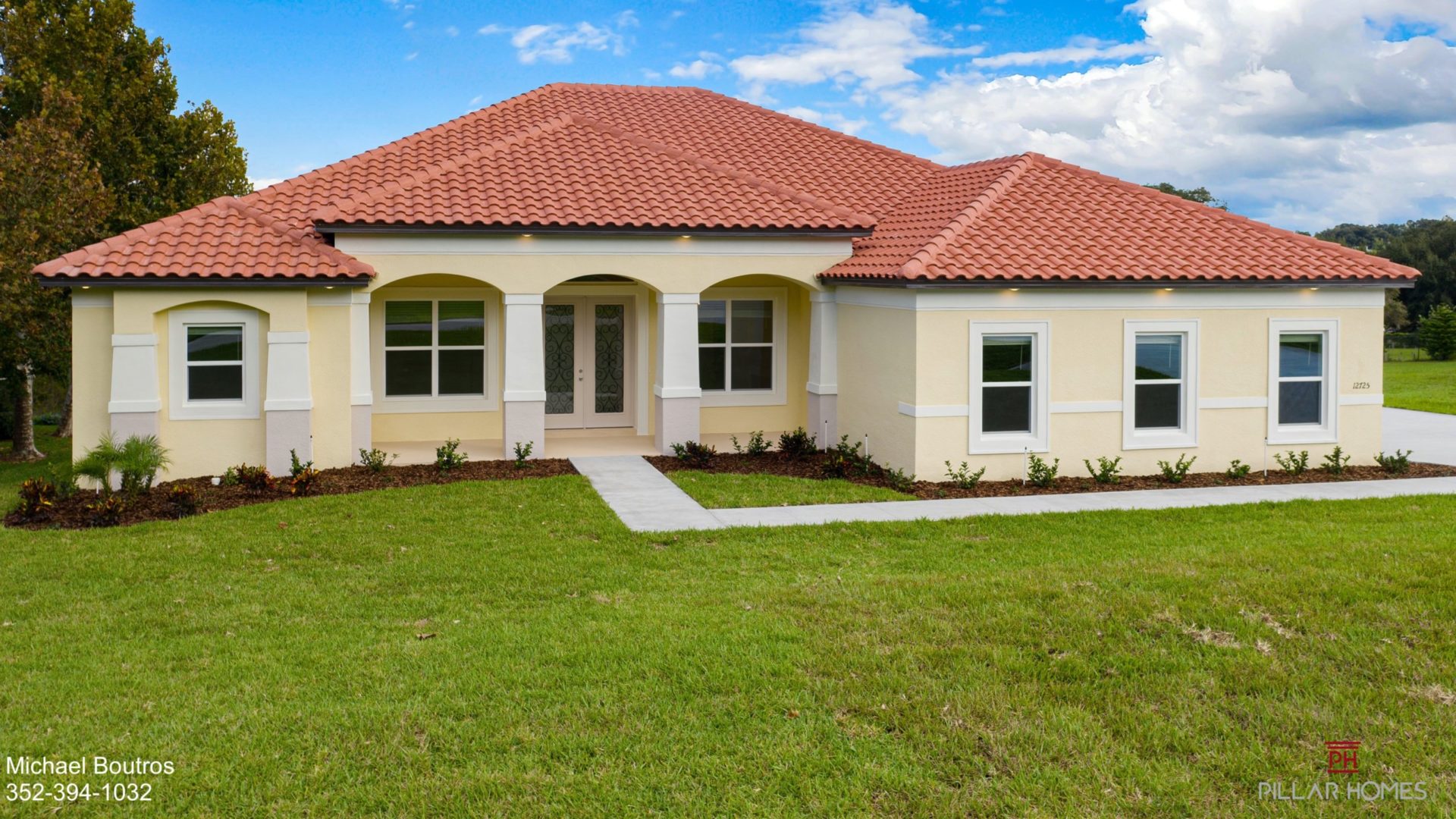 First, you need to determine where to build the in-law suite. Do you want the living quarters to be located inside the main house or built as a separate accessory dwelling unit (ADU) on your property? Once you've decided where to place your in-law suite, follow these professional tips:
Acknowledge Accessibility
When deciding where to place the in-law suite, always take accessibility into account. Potential home hazards should be at the top of your list when you set-up your in-law suite floor plan.
For instance, if you plan to house elderly relatives with disabilities or physical restrictions, be sure to put them in an easy-to-enter location. For example, if your in-laws use canes, walkers, or wheelchairs, you might want to steer clear of building your in-law suite on the second story. 
Next, you should consider what might become a home hazard for your in-laws and amp up your safety standards list BEFORE construction begins. Here are some simple safety solutions to help your in-laws live happily and healthy at home:
Add reinforcements to walls such as grab bars 

Install showers or bath tubs with easy-to-enter designs and non-slip flooring

Construct wide hallways that are wheelchair and walker accessible 

Avoid flooring that is too textured or grooved 
Pro-tip: Think long-term. Even if your in-laws are physically or mentally sound right now, you never know what might happen in the future. It's easier and more cost-effective to avoid potential home hazards before construction begins. 
It's time… you can finally take a deep breath and your construction team can start to build your custom home. But, before you begin, we have one more step for you to follow. Trust us, you'll love this last tip… 
5. Establish Privacy
When it's time to build your in-law suite, be sure to take privacy into account. We all love our relatives, and they love us right back. However, privacy should always be established, especially with multiple generations under one roof.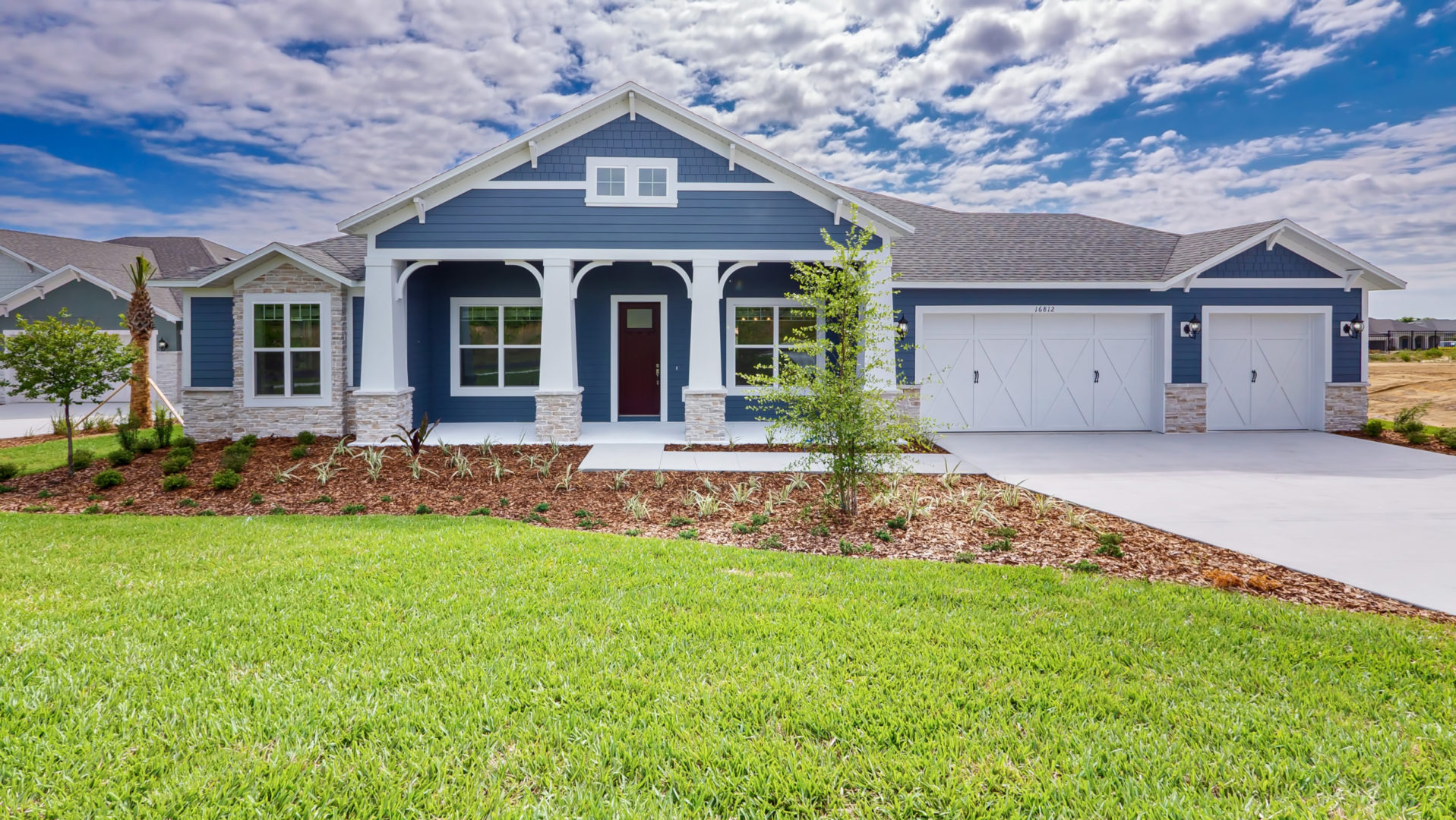 You can easily protect privacy with these quick solutions:
Request the construction of thick, well-built walls and insulation to cancel excess noise 

Hang quality curtains or window shutters on all see-through doors or windows 

Separate the kids' rooms from the in-law suite area, especially if young children and loud babies are present
It's as simple as that! Now, your whole family can maintain privacy but still live together in one location. It's a win-win for everyone!
Build Your Dream Home with Pillar Homes
If you are wondering how to build the best in-law suite in your new home, either on your home site or on one of ours, we're here to help!
At Pillar Homes, we can help you build a custom home that the whole family can enjoy for generations to come. Whether you would like to search for available homes in one of our central Florida communities or build on your lot, we do it all. 
With over 25 years of experience, our team of home building experts can guide you to the home of your dreams!