5 Ways to Achieve a Hypoallergenic Home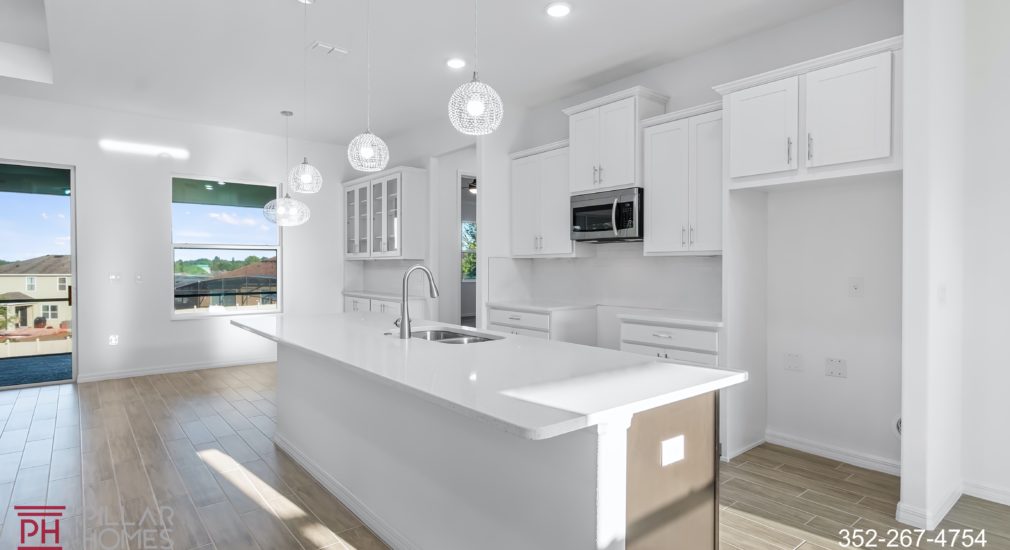 From asthma to itchy eyes, allergies can become unbearable… even in the comfort of your own home! Specifically in Central Florida, allergy levels tend to be high all year round for a number of reasons:
Late Winter and early Spring offer excessive exposure to Florida tree pollen

Summer increases humidity and dampness, which cultivates mold and mildew

Fall provides even more heat and rain, which creates a perfect breeding ground for dust mites and other unwanted insects
Did you know? Mold, mildew, dander, and dust are the main causes of allergens in your home. These small, sometimes microscopic particles can cause a number of health issues for you and your family. 
So, what's the solution?
Build a hypoallergenic home, of course! If you suffer from allergies and are wondering, "how can I make my home hypoallergenic?" then you've come to the right place. In this article, we are going to show you how to build an allergy-free home in 5 unique ways. 
Get ready to sneeze less and breathe better in your very own custom home. Let's begin!
1. Start with a Good Foundation
One of the many benefits of buying a new construction home or building from scratch is that you don't have to worry about any pre-existing allergens already blooming in an established home. Plus, building a hypoallergenic home from the ground-up can actually increase home value in the long-run. So, where should you begin? 
Find an Experienced Construction Team
All successful allergy-free home designs start with a plan. If you want to build a hypoallergenic home on your lot, you should draft your design plan with a trustworthy and reliable home construction company.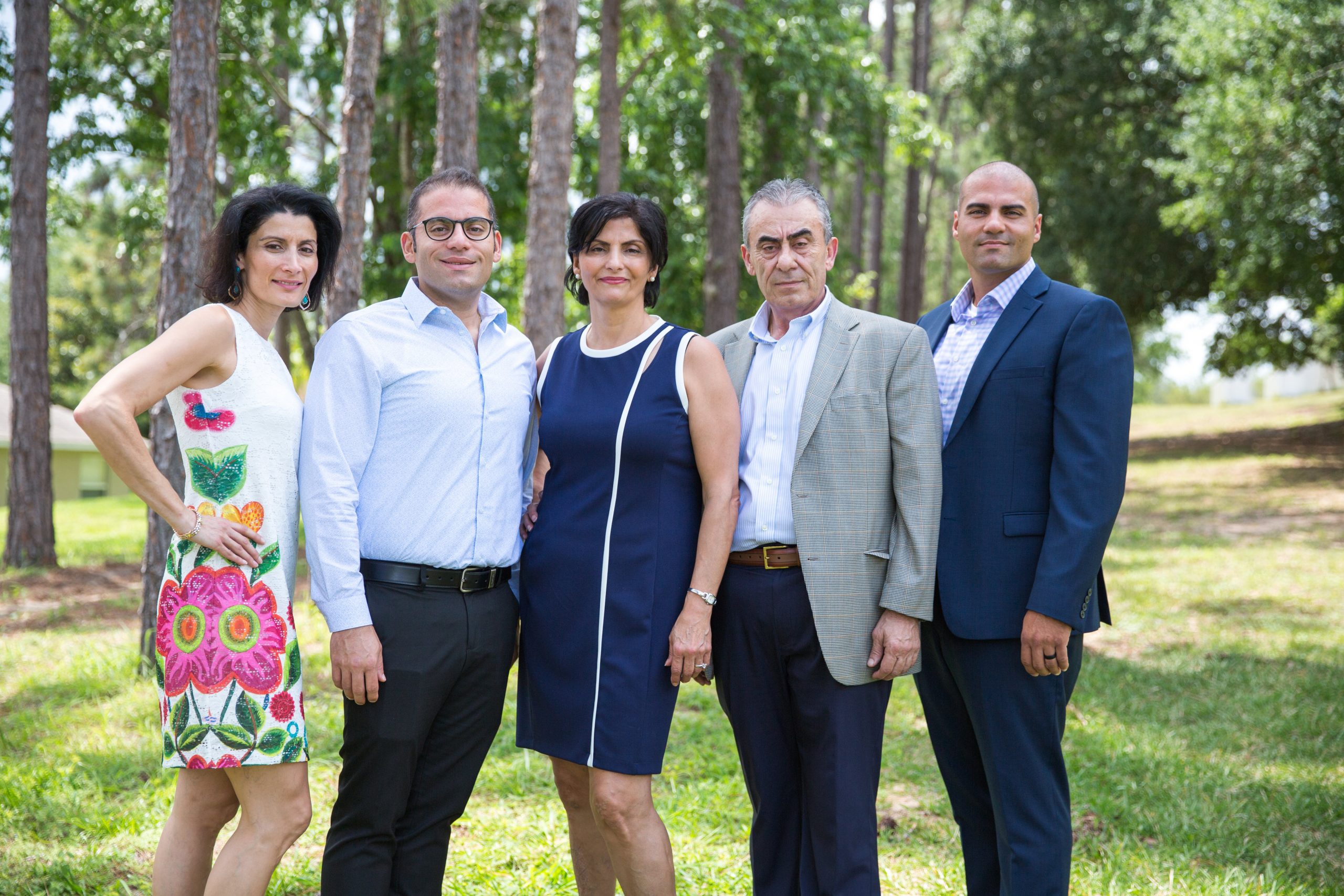 To do this, you need to search for a construction team that can deliver what you need. Here are some simple tips on how to find the best construction company for your hypoallergenic home:  
Search for builders that value quality

Take a look at up-to-date reviews from previous clients

Always seek out an experienced team 
Last but not least, you should look for a construction group that has a strong understanding of YOUR area. For instance, if you want to build on your lot in Central Florida, expert builders in this region will already have an understanding of potential allergen-creators such as pollen, insects, and humidity levels in the surrounding region. 
Now that you have the best construction company for your custom home, it's time to pick out allergy-free home materials! 
2. Choose the Right Flooring
One of the best ways to reduce the chance of cultivating allergens is to pick the right flooring. When it comes to floors, you should search for a natural material. In most cases, the best floors for an allergy-free home include:
Hardwood

Tile

Linoleum

Cork

Bamboo
Pro-tip: Ditch the carpet! One of the most common places for allergens to take root is in synthetic carpets. However, if you love the comfort and softness carpet provides for your feet, consider investing in a hypoallergenic wool carpet. Since wool provides naturally long and thick fibers, they are less likely to be inhaled and tend to cause less irritation. 
3. Use Mold-Proof Materials
Are you ready to go to the next level of achieving the ultimate allergy-free home? Let's talk about hypoallergenic home materials. From fashionable furniture to the paint on your walls, there are so many materials you can use to create a hypoallergenic home. 
Mildew-Proof Paint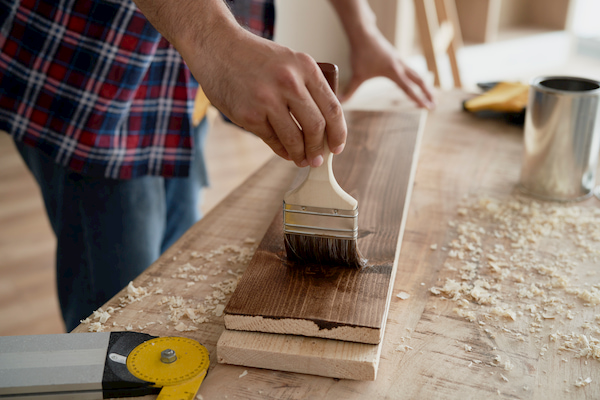 First, let's introduce you to mildew-proof paint. This is the ultimate mold-resistant finish you can give your new house. If you truly suffer from allergic reactions, you will definitely want to invest in this mold-proof material! 
The best part? Most mold-proof paints will resist unwanted mildew for over 5 years! You can find this type of wall paint at your local home department store or you can call a paint specialist to help you select the perfect paint. 
Pro-tip: Prefer wallpaper? Avoid textured prints! Why? Because dust has a more difficult time attaching to smooth surfaces than it does to textured materials. And less dust = less sneezing! 
Allergy-Free Furniture
Similar to your flooring, you should select furniture that is made from natural materials. For instance, find fixtures that are made of:
Leather

Wood

Stone

Glass

Stainless steel 
Keep in mind that many fabric materials easily trap allergens and keep them locked in your home. If you decide to fill your home with luscious fabrics, you can invest in hypoallergenic home furniture covers to eliminate dust and residue build-up.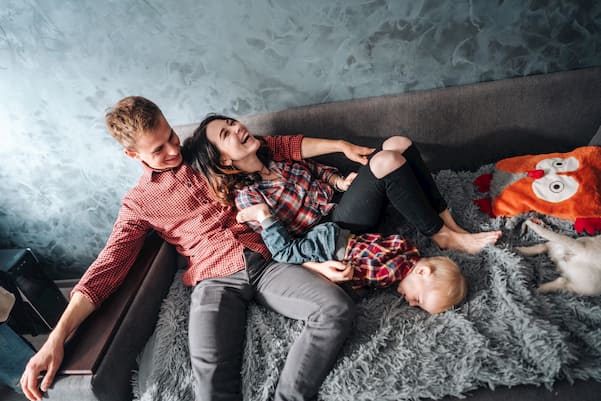 Speaking of mold and mildew, keep reading to learn how to eliminate it further and establish the perfect allergy-free home!
4. Dissuade Mold with Dehumidifiers
Here's something we can all agree on: Florida is known for its intense humidity, especially in the summer and fall. Unfortunately, humidity creates the perfect breeding grounds for mold, mildew, and damp air. 
Fortunately, there's a simple solution to reduce high humidity levels. Introducing: the humble dehumidifier. You can choose from a number of dehumidifiers for an allergy-free home that will help keep your air fresh and clean.
Keeping Your Cleaner…Clean.
Make sure to clean your dehumidifier regularly! Read the instructions for proper cleanings so your product can efficiently eradicate humidity and mold.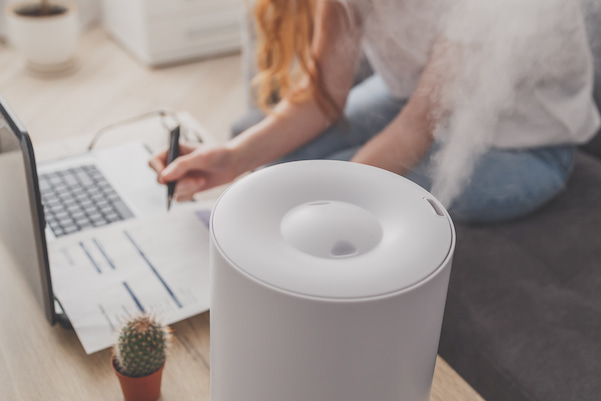 Pro-tip: Another way to reduce mold growth in your home is to keep doors and windows closed during exceptionally hot and humid months. For Central Florida, this means you should be extra careful in the summer and fall. 
Let's move on to our final tip to achieve a hypoallergenic home. 
5. Keep Everything Dust-Free and Clean
If you want to improve your allergies, you need to keep your custom home clean! That's right, you must vacuum, dust, wash, and mop regularly. 
Did you know? Dust mite and cockroach allergies are most common in hot, humid, and cluttered places. Therefore, you should set up a home cleaning schedule to wash fabrics and sheets, remove pet dander, and vacuum.
When it comes to pest control, there are a number of procedures you can do to limit the amount of dust mite, cockroach, and other insect activity in your home. Here are our top tips to reduce allergies from these pests:
Hire a professional exterminator to remove cockroaches and other insects

Maintain a house temperature between 68 F and 72 F. Cooler temperatures will dissuade dust mites and roaches from breeding in your home

Clean and maintain your home's central heating and cooling systems every month
Now, let's talk about dusting. Always be sure to wave your duster in these dust hot spots: 
Behind bookshelves

On top of ceiling fan blades

Around air vents

Under the bed
To really reduce the chance of having an allergic reaction in your own home, wear a dust mask while dusting and invest in a small-particle vacuum cleaner.
Last but not least, always remember that a clean home is a happy home! 
Build a Hypoallergenic Home with Pillar Homes
Breathe easy with a custom home from Pillar Homes. With over 25 years of experience in the Central Florida region, we can build your dream home and provide you with quality, hypoallergenic materials. 
Say goodbye to itchy eyes and say hello to a clean, hypoallergenic home!