How to Create a Custom Kitchen for Your Home in 5 Easy Steps
It's the place you spend the most time in your house. You naturally want it to be perfect… but no home ever seems to hit the mark.
Yes, you knew it – we are talking about the kitchen. But not just any kitchen: your very own custom kitchen.
Since it's so daunting to find exactly what you desire in an existing house, maybe you've already toyed with the idea of building your own home in order to get exactly what you want out of your kitchen.
In this article, you will learn the 5 key steps to creating the gourmet custom kitchen of your dreams. If you've been dying to design your own kitchen but never knew where to start, keep scrolling!
1. Pin Your Vision to Fine-Tune Your Taste
There are hundreds of questions you can ask yourself, but a picture is worth a thousand words, so it is best if you take it to Pinterest.
First, ask yourself the aesthetic questions.
Style: Do you prefer the rustic farmhouse ambiance with the vintage deep sink, or the penthouse sleek style with minimalist colors and edges for your custom kitchen?
Countertops: Does a granite or marble countertop catch your eye?
Cabinets: Slab or distressed cabinets?
Lighting: Low hanging pendants or a statement chandelier?
Next, create a board for custom kitchen inspiration, and look for trends that you consistently notice yourself pinning.
This is the fastest way to tailor exactly what designs and colors you are longing to install.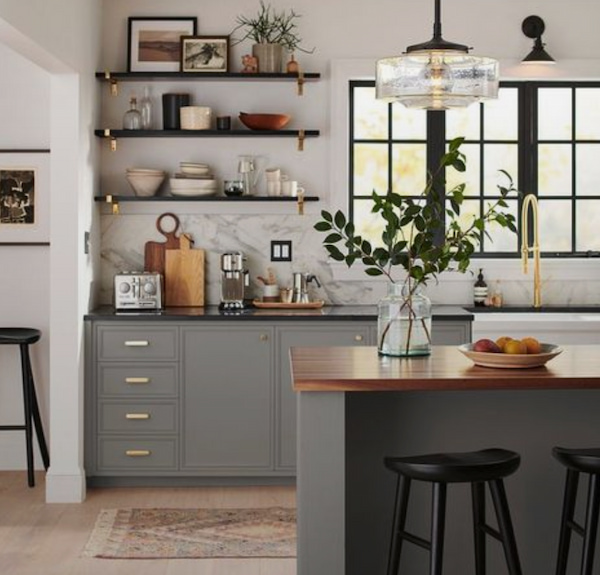 2. Establish Both Your Budget and Priorities
Here's where the priorities come in. Write down that rough budget estimate in your head.
Are you willing to put down a pretty penny solely on the kitchen or are you looking to spread the love to other parts of your home? This will be a major determinant of the choices you'll make when customizing finishes.
Ponder on what you truly want, above all else.
Pro tip: Make sure to narrow in on a few of those non-negotiable items (like that oven hood you have been dying to install that you saw Joanna Gaines rave about on Fixer Upper).
Once you have a small list of items you can't live without, it will be easy to start calculating those costs into your budget.
Now that you have organized your budget, it's time to start contemplating what should go where!
3. Choose a Layout that Optimizes Your Lifestyle

A kitchen will only be as great as the work triangle it creates.
But wait, what's a work triangle?
The work triangle is the space that connects between the sink, stove, and refrigerator to maximize efficiency and utility.
There are 4 styles that do this effortlessly:
The Galley: This is a classic layout for an open floor plan, as it includes an island that can really break up a large space nicely.
The L-Shape: This layout is designed for a smaller but open floor plan, and gives lots of breathing space if the dining room is right across.
The U-shape: Often the chef's preference, the U-Shape is an encompassing layout with appliances surrounded on all sides.
The G-Shape: This layout is similar to the U-Shape, with the added bonus of extra counter space.
Pro-tip: If natural light is an it-factor for you, it may determine what layout you decide to build out based on the angle at which you choose to build your house.
Take a good look at the space you will be working with to understand what layout will suit your desires and fit the mold. To look at some other layout options, browse this gallery of kitchen layouts.
4. Finish Your Kitchen's Final Touches with Flair
You can't come this far without picking the final touches.
The finishes pull the space together and streamline your sense of style. Finishes are the accents chosen last, such as:
Cabinet handles
Bar stools
Backsplash tile
Lighting & pendants
Sink Nozzle
Wall Art
You would be amazed at what the right cabinet handles and bar stools can do to bring the space to life. And don't forget – lighting and tile backsplash go a long way in creating the warm haven you have sought after. Need more accent inspiration? Learn how to create the perfect accent wall.
The final step is determining whether or not you are ready to begin the planning phase!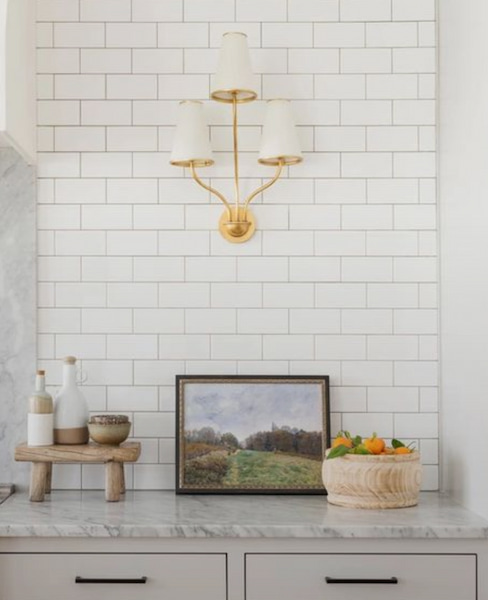 5. Build Your Own Custom Kitchen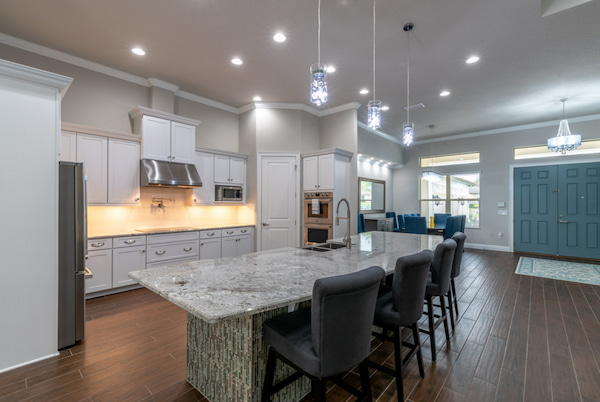 You have pictured it in your head.
Now it's time to take matters into your own hands and craft the kitchen of your culinary dreams with Pillar Homes.
With 25 years of experience, Pillar Homes is here to do the heavy lifting to make your gourmet custom kitchen dream a reality.
Looking to make more home improvements? Learn the 10 new home upgrades that are a sure way to add value at resale!