How to Increase Home Value For Appraisal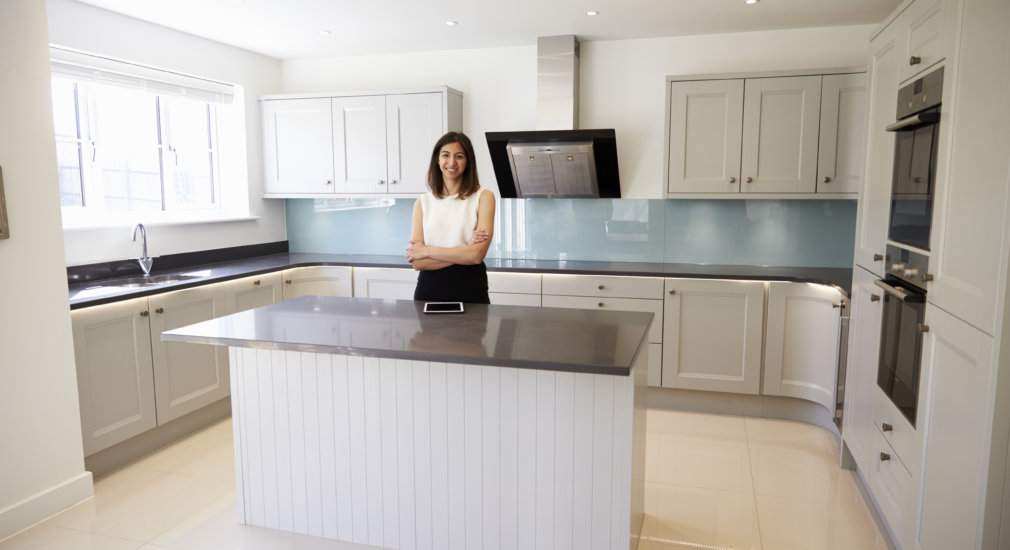 We get it – you want to sell your home for as much money as possible. But, after years of wear and tear, your house may need a little TLC before you welcome in a home appraiser. That is why we are here to give you some amazing low-cost ideas on how to increase home value for appraisal.
Since the role of a real estate appraiser is to estimate the worth of your home based on its size, quality, condition, and location, you should try to update your home as much as possible before they arrive. Even the slightest updates can increase your home value by thousands of dollars.
So, if you really want to impress your appraiser without breaking the bank, then check off these 6 easy ways to increase home value. Let's get started!
1. Declutter and Deep Clean
First and foremost, make your home as presentable and welcoming as possible. Open your curtains, let light in, dust off the shelves, clean dirty dishes, and mop away water stains on the floor.
If you have pets, be sure to wash out any pet stains on the carpets, rub out scratch marks on the floors and walls, and reduce pet-related odors as much as possible. All of these factors can impact appraisal.
Organize Outdoor Spaces
The same rule goes for the exterior of your Florida home as well. Pay particular attention to any outdoor entertainment areas, including your patio and pool.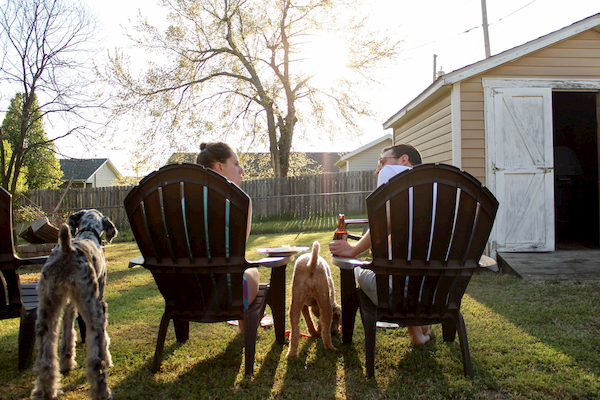 One of the cheapest ways to increase home value for an appraisal is to do some deep cleaning.
Pressure clean patio mildew stains
Repair patio screens
Replace rusty outdoor appliances and nails
Pro-tip: If you wouldn't want to swim in it, neither would your appraiser! Always remember to clean algae and debris out of the pool.
Even if you hire a professional to deep clean your house, all of these simple cleaning and maintenance tasks are cost-effective ways to increase home value.
2. Pick Up a Paint Brush
A fresh coat of paint can go a long way. For the ultimate first-impression, completely repaint your house, inside and out.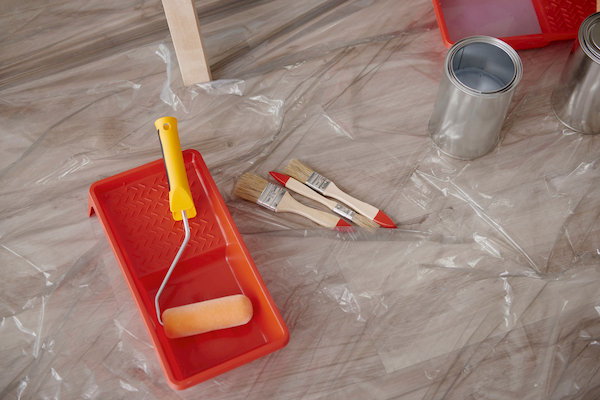 One of the cheapest ways to increase home value for an appraisal is to do some deep cleaning.
However, if an entire coat of new paint doesn't fit your budget, then focus on repainting eye-catching places such as the front door or even an accent wall. Try your best to touch-up nicks or scrapes in the paint on your walls.
3. Keep Your Kitchen Up-To-Date
Next up, do your best to upgrade kitchen utilities, especially if you find clashing styles, outdated pieces, or damaged appliances.
Under-cabinet lighting kitchen updates are also a great way to brighten up the room. In some cases, under-cabinet lighting can even make your kitchen look larger and more spacious!
But if you really want to liven up your kitchen, consider remodeling your kitchen countertops. Marble and stainless steel are fantastic kitchen countertop options that will instantly increase your home value. However, other popular kitchen countertop options include granite, soapstone, and quartz.
So, now that your appraiser can feast their eyes on your lovely kitchen, what's next? Keep reading to find out!
4. Refresh and Rejuvenate Landscaping
When it comes to Florida, it's all about curb appeal. Since we live in the Sunshine State, landscaping is a necessity and requires regular maintenance.
If you don't want to hire a landscaping professional, here are some easy tips to do-it-yourself:
Add fresh mulch
Remove weeds
Fertilize your lawn to make it lush and green
From the front yard to the back, your outdoor spaces should be clean and inviting. If you prefer your home without so much grass, you can increase your outdoor home value with these Florida summer kitchen ideas.
Pro-tip: Replace your old, rickety mailbox with a new one. Since home address numbers are often placed on the side of the mailbox, many people will immediately notice an old mailbox eye-sore as they drive up to your property.
5. Go Modern
If your house screams 1980's, it might be time to ditch the decades-old mauve pastel wallpaper and update it with some modern colors. Many every-day utilities can date your house, including funky lighting fixtures and old ceiling fans.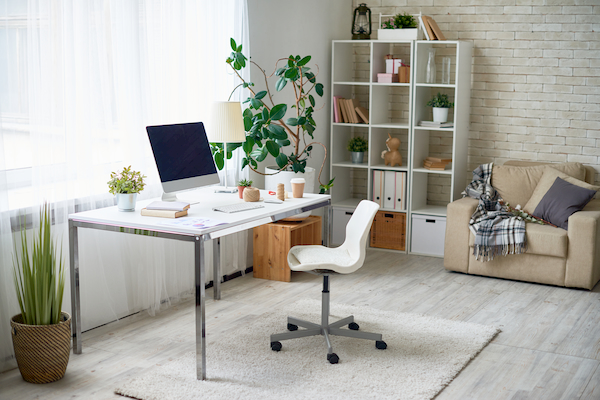 A modern-style office can help make the room look bigger and more open before an appraisal.
Here are some surprisingly cost-effective new home upgrades that add value and make your home look more modern:
Change out doorknobs
Replace burnt-out bulbs with energy-efficient LED light bulbs
Update sink faucets with their modern counterparts
Out with the old and in with the new. Now that your home is no longer living in the past, let's take a look at our last checkpoint on how to increase home value for appraisal.
6. Weather-Proof Your Home
Whether you are selling or buying a home in Florida, it is always important to weather-proof your house. Just think about it, Florida hosts a number of hurricanes and summer rainstorms every year. Not to mention the high humidity and heat indexes.
Make sure your rain gutters are clean and clear of debris, roof shingles are intact, and leaky rooves are taken care of before the appraiser arrives.
Save with Solar
If you really want to boost your home value in Florida, go green and install solar panels. In the chance of a hurricane or storm-related power outage, solar panels are a great back-up power source.
But, aren't solar panels expensive? Some panels may cost a few grand to install, but the added home value may be worth it. Many Florida homeowners have already made the switch to solar power and have saved thousands in avoided energy costs. And what's more? You can apply for a 26% federal solar tax credit and save money on the installation of your solar panels.
Still not convinced? Just wait until you hear this! Once you are ready to sell your home, you will be exempted from taxes for any home value these environmentally-friendly panels may add to your house. Now that's a sweet deal!
Make the Move with Pillar Homes
Are you looking to move to Central Florida?
Whether you want to build on your lot or choose a home from one of our residential communities, Pillar Homes is here to give you the quality home you deserve. For over 25 years, we have built a strong reputation with our home buyers. Call (352) 394-1032 or reach out to us at info@pillarhomes.us and let us help you find or build your dream home.