How To Increase the Value of Your Home in 10 Steps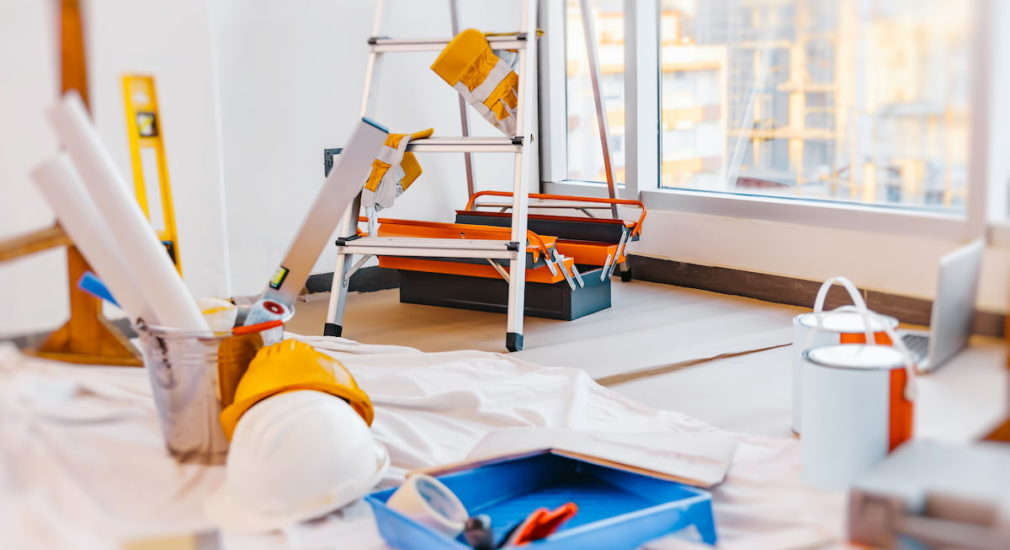 From the moment you decided to invest in a property, you have wondered how to increase the value of your home. 
Here's the good news: you already made one of the most important long-term investments of your life: you bought a home. Since real-estate prices are cyclical, you can expect your home investment to appreciate as the years go on. 
However, what can you do to increase the value of your home right now? 
When it comes down to it, the best way to instantly add value to your home is to renovate! Rather than wait several years for your home to naturally appreciate, simply follow these 10 home renovation tips and instantly improve your investment.
1. Remove Dated Curtains and Fixtures
First, let's talk about how to increase the value of your home from the inside-out. We'll start with the fixtures. 
From lights and ceiling fans to curtains, drapes, and other original fixtures around your home, you can easily (and cost-effectively) remove or replace these items to add value to your home. 
For example, heavy, silk curtains and drapes are so out of fashion. Even though they may look elegant, they have a tendency to overpower a room and block natural lighting. All you have to do is remove them and voila! Now you have a much more open and spacious room.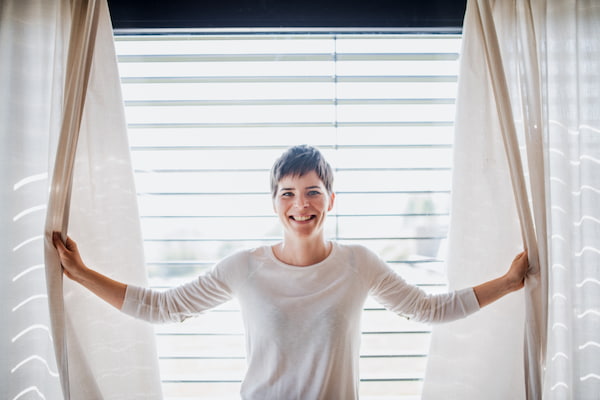 2. Refresh the Paint
That's right, it's time to take out the paint brushes and repaint! This simple renovation hack can transform your home and make it so much more bright and inviting. Interior palettes and colors that are currently trending include warm beiges, modern greys, and bold blacks. 
Bonus tip: When you repaint your home, be sure to add an accent wall! Not only will an accent wall put more life into your home, but it will also establish a new, creative aesthetic and create a long-lasting impression to anyone who sees it. Here are some accent wall ideas that will bring out the best in your home.
If you have tackled the walls, it's time to head to the floor.
3. Replace Dingy or Cracked Flooring
Whether your home is floored with tile, hardwood, or carpet, it is always important to make sure the flooring is in good shape.
You can either hire a professional to clean, buffer, and remove stains from the flooring that is already in your home. Or you can choose to remove and replace it completely. 
For instance, if your living room or bedrooms are fastened with the original carpet, perhaps it's time to replace it with a new layout or even with in-style hardwood floors. 
Who wants to walk on old, dingy carpet anyways?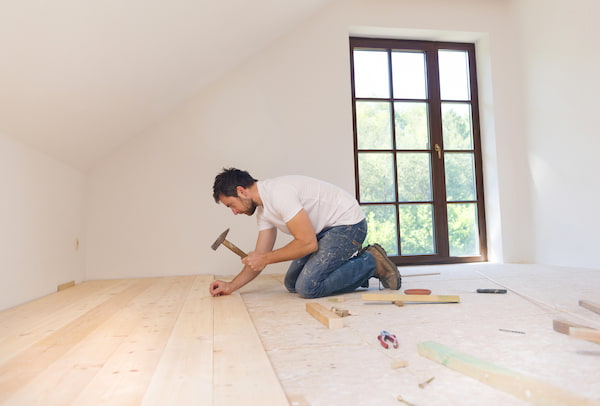 4. Demolish Unnecessary Archways and Walls
We've all seen it on HGTV remodeling shows – the host takes out a hammer and smashes a huge hole into the wall. But, why?
Simply put, you can really open up your home and refresh its layout by busting through a wall or removing an outdated archway. Just think about it: an unnecessary wall can make your home seem smaller and more closed off than it really is and even corrupt the entire natural flow of your home!
Perhaps by removing the wall that is placed between your kitchen and the family room, you can instantly make your home feel more open and inviting, let much more natural light in, and increase the value of your home. 
Speaking of the kitchen…
5. Renovate Your Kitchen
If you are really wondering how to increase the value of your home, the answer lies in your kitchen. According to Forbes, most people consider kitchen updates as most impactful on home resale value. So, what should you renovate in your kitchen? 
Easy Hacks to Remodel Your Kitchen
First, make sure you update all of the appliances and fixtures in your kitchen. Modern appliances that are fully functional, specialized smart home products, and fixtures that fit the current style trends can dramatically increase your home value. Plus, they bring the modern ambiance! 
Next, replace or simply add a fresh coat of paint to old kitchen cabinets. You can even add decorative door knobs to finish off the look! 
Finally, if you really want to increase home value, take your kitchen outside. You heard us correctly- you can increase your home value by bringing the elements of your kitchen outdoors with these 5 Florida summer kitchen ideas!
6. Restyle the Bathrooms
Similar to your kitchen, there is plenty of hidden value stashed away in your bathrooms. All you have to do is renovate them to increase your investment!
One of the best places to start is with the bath or shower. First, replace plain, cracked tiles and old, grimy tubs. Then exchange shower heads and faucets with new, more modern replacements.
Next, add the right bathroom lighting. Remember, most people prefer to use the bathroom as a place to get ready for the day. Proper lighting is the key to dazzling anyone who is freshening up in the morning. LED lights that have dimming options are a huge plus! 
7. Fix Leaks and Mold Stains
Unfortunately, many homes in the Sunshine State suffer from mold damage. And, consequently, unattractive mold stains can decrease the value of your home. Here's the good news: you can get rid of mold and take steps to reduce the chance of it coming back! 
First, fix any leaks that may allow water to enter your walls and cause mold and mildew to grow. Next, ensure all your windows and doors are properly sealed so you don't let excess humidity into your home. You can even invest in a dehumidifier to wisp away extra moisture in your home.
Finally, if you need extra help getting rid of mold and mildew, here's how to remove mold on a wall.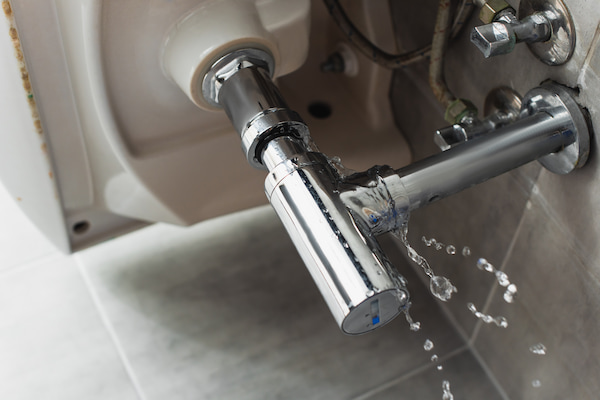 8. Up Your Curb Appeal Game
First impressions really do matter, and the same goes for curb appeal. In fact, landscaping can go a really long way, especially in a lush environment like Florida! 
From front door flowers and a well-manicured lawn to an inviting driveway and mailbox, never underestimate the power of curb appeal! 
Along the same lines as curb appeal, follow this next tip on how to increase the value of your home. 
9. Redo Your Front Door
According to recent statistics conducted by Zillow, simply paint your front door black and you can increase your home value by an astonishing 2.9%. Who knew! 
An extra pop of color draws the attention of people all around the neighborhood and puts an extra emphasis on the uniqueness of your home. Other popular door colors include a warm red and an inviting green. 
Bonus Tip: Glass doors are a great alternative to painting the door! Here's why: glass naturally lets a TON of natural light in, which brightens your whole home and makes your home seem larger than it actually is. 
And the best part? With so many glass door options on the market, you can choose one that lets light in but doesn't invade your privacy! For example, a foggy glass door will still let light in, but visitors won't actually be able to see into your home. 
10. Pressure Wash Your Roof
Nothing says "this home is not kept up-to-date" like a roof covered in mildew. Especially in locations that receive heavy rain and humid weather like Florida, it is essential to keep your roof clean and tidy. 
Speaking of roofs, it is also important to make sure all of the shingles on your roof are in good condition. Cracked or missing shingles are extremely unappealing and can even cause roof leak issues in the future.
You can quickly add value to your home by pressure washing your roof on a regular basis or even replacing your roof with a material that is less likely to generate excessive mold and mildew growth. 
Invest In Your Dream Home with Pillar Homes
As you can see, renovations are an important and an easy way to instantly increase your home value. At Pillar Homes, we believe everyone should be happy with their home investment.
Our professional home builders are here to give you the best home tips out there so you can watch your investment grow. For more tips and tricks, check out our expert home blog.