The Benefits of Buying a New Construction Home Vs. Existing Home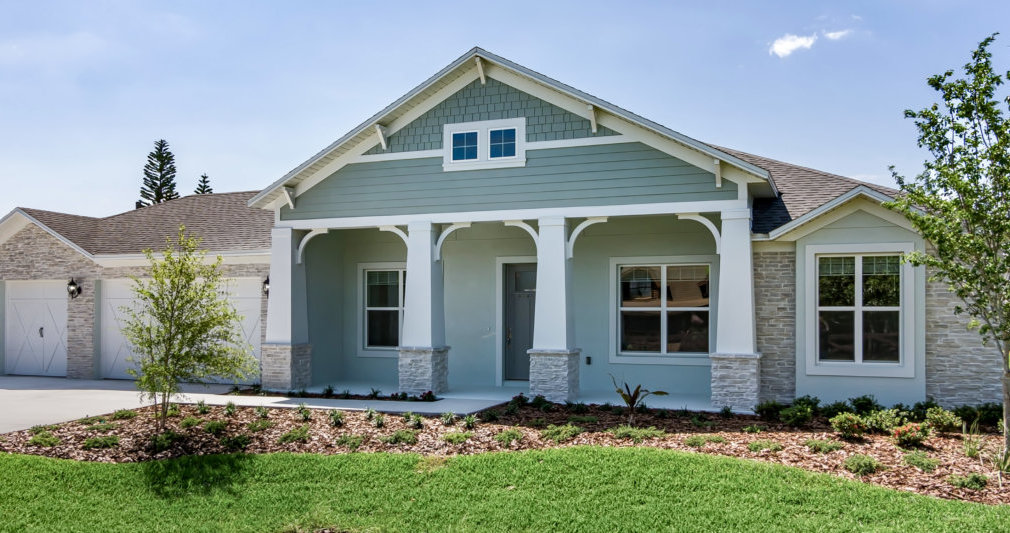 Buying a new home isn't an easy decision. But choosing between a new home or an existing home doesn't have to be.
Buying new construction means not having to worry about the potential nightmare that could come with buying an existing home. Here are some of the many benefits of buying a new home rather than an existing home.
No fear of hidden mold or damage
When buying a pre-existing home, there's a chance of having hidden damages or hazards in the home. While this is often found during inspections, no one is perfect and potential damaging items can be missed. Sometimes, mold in the ventilation system or inside the foundation cannot be found.
Either damage is currently minor but can potentially grow to be a large problem over time, or the source of the problem cannot be found without tearing into the home itself.
Some of these problems may include:
Pest infestations like rats, mites, termites, or ants
Mold and mildew in the walls or foundation of the home
Cracks or sinkholes forming in the foundation of the home
Rotting or weakened wood frames in the wall
Deteriorated wiring in the walls
Low-Cost Maintenance
A huge benefit of new home construction is the extremely low cost of maintenance and years of stress free home ownership. New homes don't need the maintenance that older homes have– and any of the maintenance that comes from neglect.
Often when buying a renovated home, you have the chance of needing to repair dozens of mistakes or design changes that can be extremely costly.
Built in accordance with the latest building codes and safety regulations, new construction means having a hassle-free home for years to come!
Move-In Ready Home
A new construction home is ready when you are!
Built to modern and up-to-date standards including open concept floor plans, flex spaces, appliances, security features and the convenience of moving into a new construction home quickly and on a budget make new home construction a great option.
Energy efficiency
Who doesn't want lower monthly utility bills? Energy efficiency provides the benefit of reduced monthly utility bills.
Pre-existing homes do not typically have insulated walls and ceilings, which can reduce heat loss during winter and keep the home cooler in the summer. In addition, high efficiency central air conditioning helps to reduce costs.
Even new homes that do not use energy efficiency as a selling point still far outperform older homes. You can save yourself time, money and stress at the end of the month purchasing a new home.
Built for modern technology
Water and air conditioning are not the only improvements in a new home. When buying a brand new home, the electrical system, wiring, and even the electronic features are built for modern technology.
The wires, metal, and frames inside your home are easy to ignore, but over the past few decades with the use of wifi internet and homes needing better access to power, even the wiring in new homes have been quietly advancing.
Today, a new construction home is far less likely to deal with dead internet and phone signal spots in the home. Pre-existing homes were not built with this technology in mind, with many pre-existing homes still stuffed with wires for a home phone. It's something that's nearly non-existent in the day of smartphones and smart devices.
Buying a brand new home means not having to worry about tripping a breaker when you turn on new electronics or blowing a fuse– at least, not for another decade or two.
New home warranties
One of the greatest benefits of purchasing a new construction home is that it comes with a warranty. A new home warranty provides peace of mind and reassurance that the builder will cover the cost of warranty items that come up during the coverage period. However, with a pre-owned home you are solely responsible for the cost of any issue that surfaces.
There is no doubt that buying a home can be a nerve-wracking process, alleviate some of that stress with a new home warranty.
Modern floor plans
Older homes often feel closed and dark with small room sizes and hallways galore. In contrast, new construction homes feature modern floor plans that are spacious with volume ceilings, large kitchen islands open to the family room ideal for entertaining and family gatherings.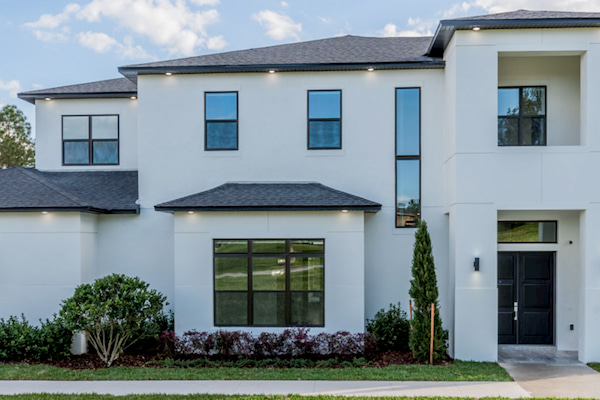 More often than not, bedrooms have walk-in closets offering optimal storage and bathrooms spa-like features giving you the ability to relax and unwind after a long day!
Pillar Homes Custom Construction Homes Are Designed to Fit You
If you've always wanted to craft something truly unique and individual to you, look no further.
Welcome to the easiest and most efficient way to have a high quality, personalized home built on the home site of your dreams. Or you can choose one of our custom move-in ready homes in one of our amazing communities!
Whether you're a blended family looking for a larger home, a retired couple seeking the tranquility of country living, or looking to purchase your first home, Pillar Homes has something to offer for everyone.
Our newest community in Montverde, Morningside Park features:
Lovely Front Porches
Custom Landscaping Design
Charming Craftsman Style Exteriors
Country Setting Close to All Amenities
Gourmet Kitchens with Large Islands Granite & Quartz Counters
Volume Ceilings & Enhanced features throughout
Take Pride in a Home Crafted Just For You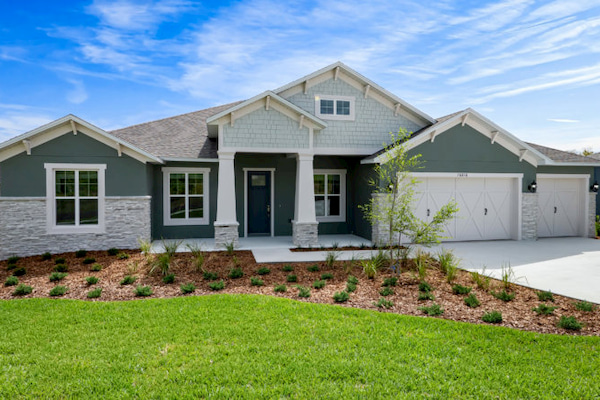 This home is going to be a unique expression of you; it should say exactly what you want it to, how you want it to. Enjoy the creative process and create a home that suits your lifestyle and individuality. This is your vision and we want to help you create it exactly how you see it.
After all, "home is where our story begins." Contact Pillar Homes today to start yours.