The Best Places to Live Around Orlando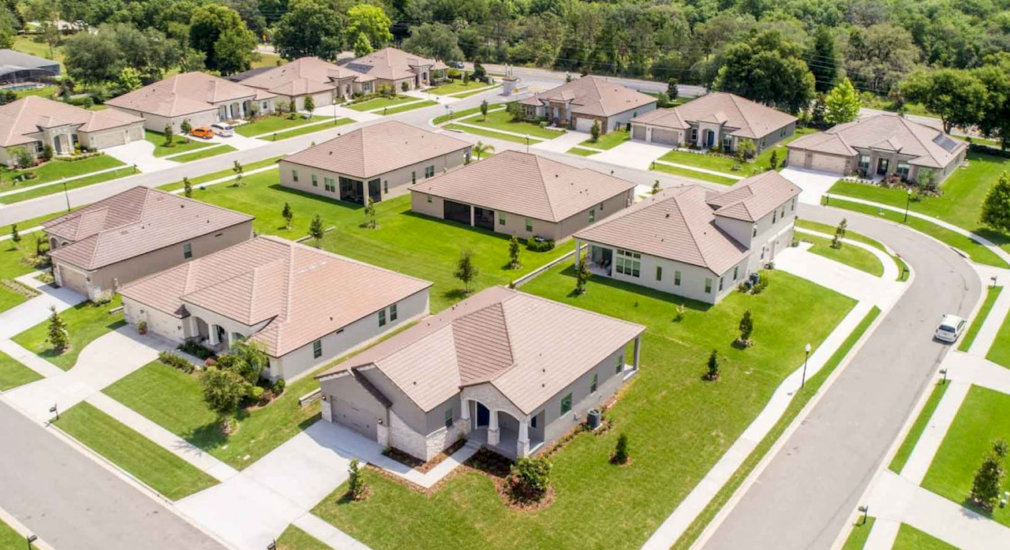 Each year, Central Florida, and it's neighboring communities continue to grow at such an exponential rate that is outpacing the rest of the country. There's no surprise that– much like the rest of the sunbelt, Orlando continues to be one of the best places for work, fun, and to build a family. Not only do the local suburbs and exurbs include impressive retirement towns and neighborhoods, but dozens of top-notch schools and entertainment.
In this guide, we shine a spotlight on some of the best places to live around Orlando you haven't experienced yet.
3. Clermont – The Choice of ChampionsⓇ!
A small Orlando Florida suburb, Clermont is a lively area of West Orlando with a community of over 33,000 people. Clermont is just outside the significant traffic and noisy intersections of Orlando while still having the hustle and bustle of Orlando central.
Historically, Clermont has been host to Olympic athletes and top national competitors. Ever since the Great Floridian Triathlon was created in Clermont back in 1991, the city has been home to these international sports stars. Today, you can find a current list of athletes in the city, including Noah Lyles, the 2019 World Champion in the 200 meter sprint, or Gwen Jorgensen, the 2016 Gold Medalist and first woman from the USA to win World Champion in Triathlon.
Nothing is too far away from Clermont, with easy access to state road 50 and Interstate 27. Many choose Clermont for its beautiful weather, good jobs, and healthy living. The area is full of people enjoying the outdoors staying in good shape, and  breathing in the fresh air of the outdoors. Clermont Florida is an award-winning city named one of the Top 20 Cities in America and the Best Central Florida City to Live In!
The People of Clermont
Crime in the city is less than two-thirds of the national average, and the majority of adults carry some form of college degree. The people are friendly and warm, and you're never too far from Disney and the other magnificent Orlando Attractions.
What Makes it So Great?
Clermont provides a great sense of community that isn't too far or too close to the busiest parts of Orlando, and the best part has to be their outdoor living! Clermont has been rated one of the top cities in America for a reason — the beautiful chain of lakes creates a relaxed, open-air environment for fishing and boating charters. The area is surrounded by natural and open scenery perfect for runs and long walks where you can always discover something new.
One of the hidden gems of Clermont is known as the 10 Mile Clay Loop. This magnificent stretch of rolling hills and soft dirt perfectly built for running was once a ring around a Florida citrus grove, designed for workers and large trucks to transport the fruit.
Today, it's regularly used by Olympians and Clermont residents for the soft clay that helps protect the knees and other joints during long distance runs. The 10 Mile Clay Loop is traffic-free, providing the ideal location for both new and expert runners to experience the breathtaking beauty of the area while getting in their best shape. You can find the loop just East of Highway 27, across from Lake Louisa State Park.
Having a set of beautiful parks like that around you is an easy way to get outside of the house, stay healthy, and drink in the beauty of the Florida landscape.
2. Groveland – The Fastest Growing City in Lake County!
Groveland is the fastest growing city in Lake County, a spot just West of Clermont. The town has just over 12,000 residents, commonly known for its excellent schools and affordable cost of living. While rural, Groveland ranks within the top 10% of Florida suburbs to buy a home.
The People of Groveland
Strategically located just West of Orlando and North of Disney World, Groveland is a city with natural charm. The population is well rounded, with large, multigenerational families living side by side. Because of this spread in population, the town has great schools, beautiful parks, and quality homes. The people are friendly, neighborly, and generally close due to the smaller populace.
The town isn't known for its late hours and wild nights, but its calm demeanor and relaxed attitudes.
What Makes It So Great?
Groveland is surrounded by small lakes perfect for kayaking and fishing. Not only is the area picturesque, but you can find regular boat charters that will help teach you and your family how to catch freshwater fish.
1. Best Kept Secret: Montverde
Montverde is downright eclectic; this Orlando suburb has less than 2000 residents. It sits at the perfect distance between the city and major highways so that nothing is far away while still maintaining that rural charm.
Just off of Florida's Turnpike, Montverde is about 30 minutes from Orlando Central, Downtown Orlando, and even Disney World. Sitting on the edge of Lake Apopka, this town has a striking natural beauty without losing fast access to the city.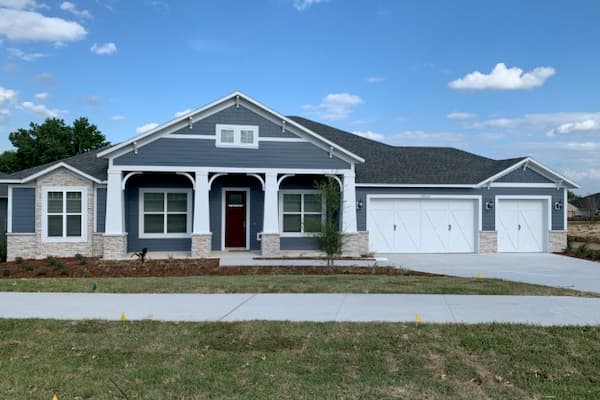 The People of Montverde
The town is known for its mix of young families and elderly couples, surrounded by features like the famous Montverde Academy, a private school spanning from Kindergarten all the way through Highschool Graduation. Or you can spend time at the beautiful Truskett Park, where other locals go to experience the true nature of central Florida.
The community is tight-knit and friendly, where you can enjoy spending time getting to know each other. Montverde has the laid-back energy and feel of a historic town where you can revel in the company of friends, family, and neighbors!
What Makes It So Great?
You don't even need to get on the highway for the sensational Bella Collina Spa and Golf Course. The Bella Collina Golf Course is one of the best courses in Florida, and living in Montverde means it's never too far away. The luxury spa at Bella Collina offers full-body massage, facials, and even body scrubs so that you can sink into a new you any day of the week while living in Montverde.
Overall, Montverde has fantastic schools, a phenomenal community, and carries all the benefits of a small town without sacrificing the comforts that come from living and working in a major city like Orlando. In this town, you're never too far from the downtown nightlife or the magical Disney Springs.
You Too, Can Call Montverde Home
Pillar Homes is proud to introduce the newest community in Montverde, Morningside Park. Ideally located close to shopping, dining, highly rated public schools, walking distance to the prestigious Montverde Academy, only 30 minutes to Walt Disney and only 5.8 miles to Florida's Turnpike. The available homes in this fantastic community include:
Charming craftsman style exteriors
Country setting close to all amenities
Spacious home sites
Lovely front porches
custom designed landscaping.
The first Certified Florida Water Star Community in Montverde
Gourmet kitchens with large Islands
Quartz and Granite Countertops
Upgraded Lighting Fixtures
This quaint community of just ten homes is also the 1st community to be certified by the Florida Water Star, known for its water conservation and water efficiency programs.
Pillar Homes has matched hundreds of families with their perfect homes. If you're ready to step into a better home and a better life, give us a call at (352) 394-1032 or fill out our contact form. We look forward to hearing from you and helping you to build your dream home!