Pros & Cons: What is a Semi Custom vs a Fully Custom Home and Which Should You Build?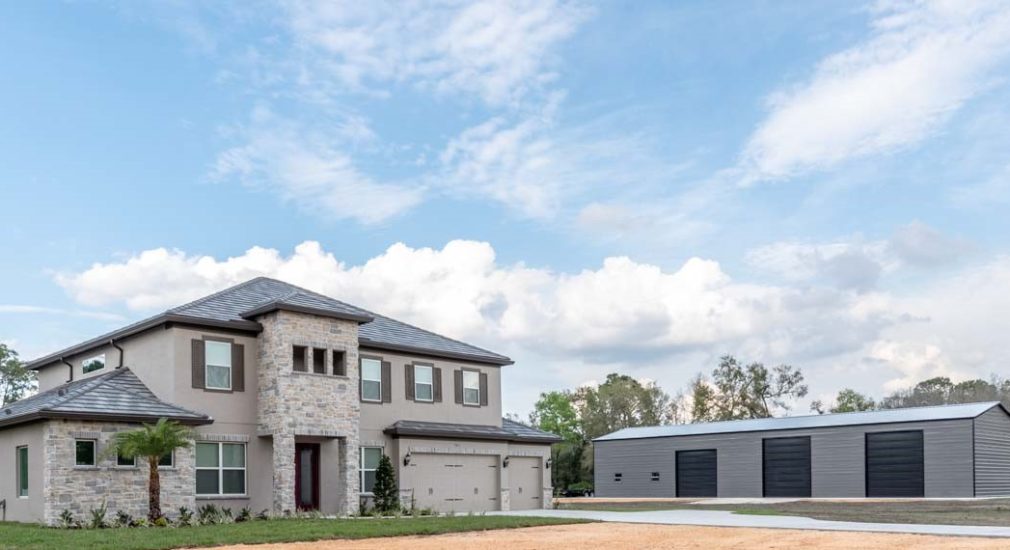 One thing is for certain: You want a brand new home that suits your family's unique lifestyle. As you've started your search, you've stumbled across the term 'semi custom home' and it piqued your interest.
So, what is a semi custom home and how does it differ from a fully customized home?
In short, semi-custom homes and custom homes are both great options for those who want a beautiful new home that doesn't look like every other house on the block. However, the differences between the two mainly lie in the construction process of the home.
In this article, learn exactly what a semi custom home is, how it differs from its fully customized counterpart, and how to get the perfect semi custom home.
What is a Semi Custom Home?
Picture this: You get to build a brand new home on your very own lot. During the construction of your home, you have the opportunity to choose between different types of floor plans laid out by your home builder. You also get to select certain inside finishes, interior and exterior colors, and other custom add on features.
This is what you can expect when you decide to build a semi custom home.
In essence, a semi custom home is somewhere in between a pre-built home and a completely custom home. Unlike a pre-built home, you have some say in what your home will look like and the finishes that go inside of it, such as the countertops and light fixtures. An added bonus is that semi custom homes are not cookie-cutter or mass produced like some pre-built homes.
So, how do they differ from a custom home?
Semi Custom Home vs Custom Home: Main Differences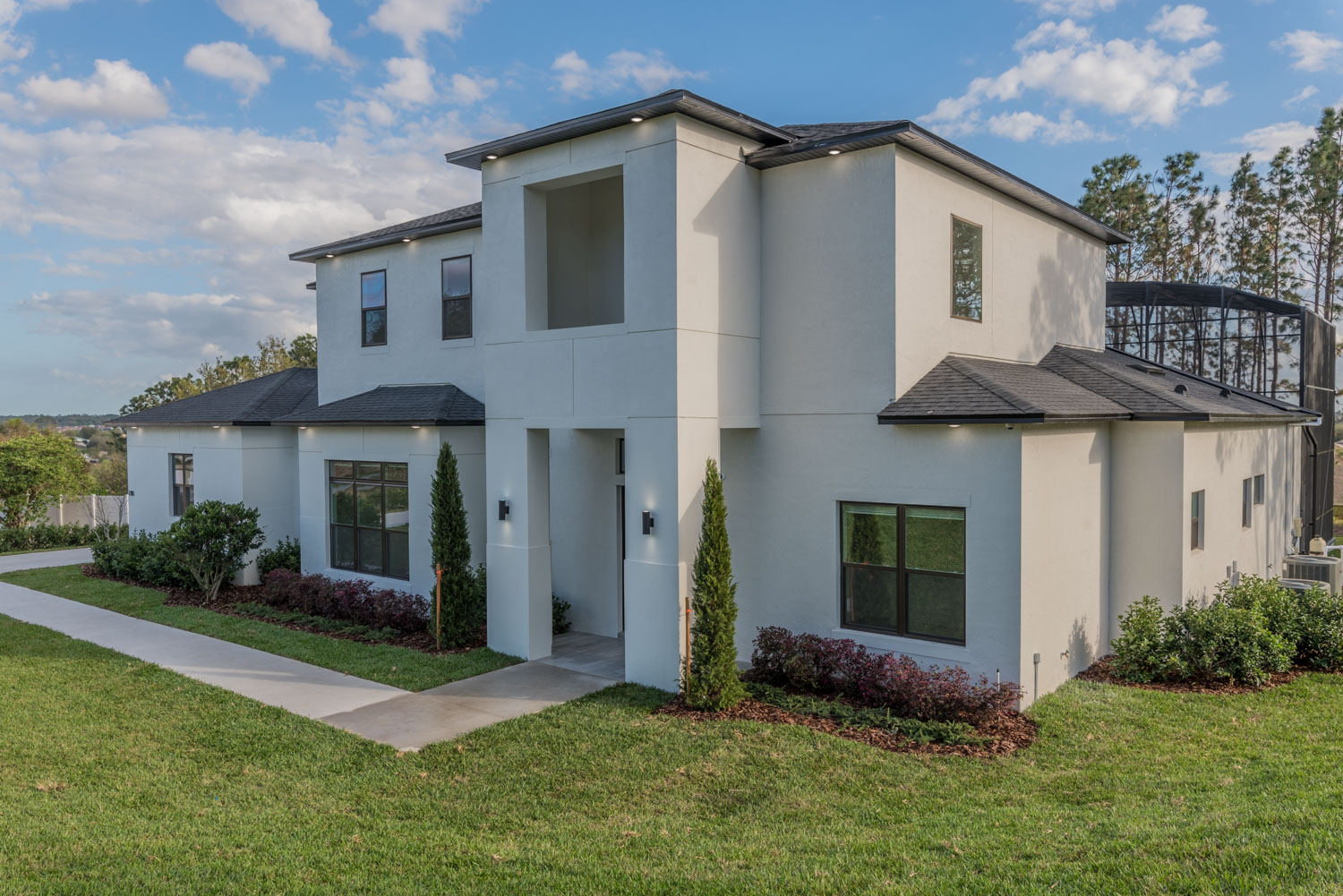 If you choose to build a fully customized home, you will have a say in every step of the building process. From the initial sketches of the floor plan and the materials used to construct the home to the paint on the walls, your creative home ideas are woven into the fabric of your home.
As amazing as this sounds, designing a custom home from scratch can be a stressful and overwhelming experience for some. Plus, it often requires a bigger budget.
That's where the beauty of a semi custom home comes in.
Benefits of Semi Custom Homes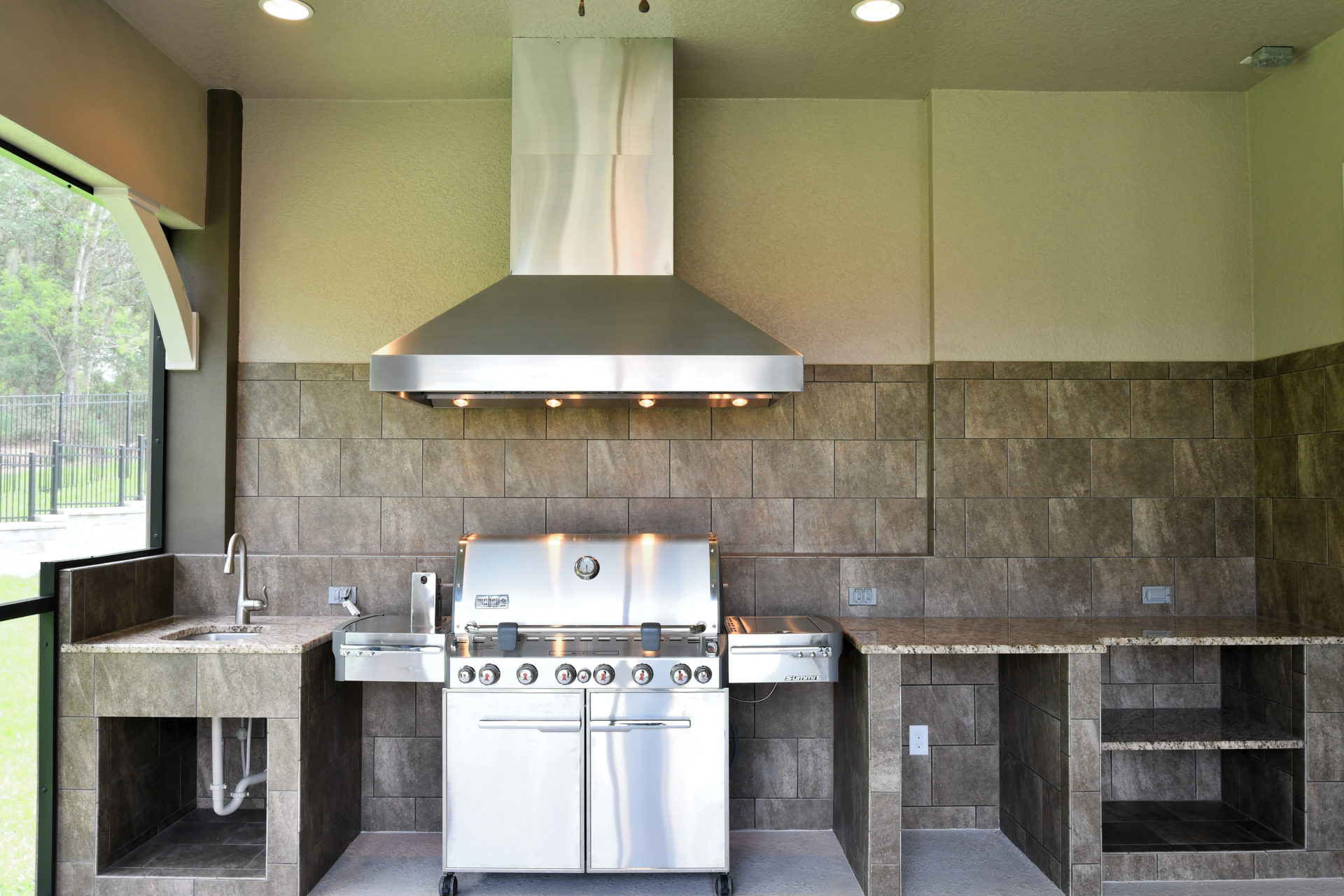 When you build a semi custom home on your lot, you don't have to start from scratch.
Instead, you get to choose from a selection of floor plans, finishes, and add-ons that are offered by your home builder. It is a great way to have some say in the way your home is built – without having the heavy burden of making ALL of the decisions. From there you can make some key customizations to help the home fit your unique needs and style.
Furthermore, semi custom homes are typically more affordable than custom homes and are faster to finish building.
Is a Semi Custom Home Better Than a Custom Home?
At the end of the day, one is not triumphant over the other. Semi custom homes and custom homes are both fantastic options for those who want to have a say in the construction process. It all depends on how involved you want to be in the project and your specific lifestyle needs.
How to Decide What Kind of Home To Build
If you are having a hard time choosing between a custom home and a semi custom home, take the following questions into consideration:
Define your budget: How big is your budget? Can it support a custom home?
Specify your ideal timeline for construction: From start to finish, how long do you expect it to take to build your home? Do you have wiggle room in your schedule for the typically longer custom home construction period?
Acknowledge your ability to make big decisions: Are you comfortable with making solid decisions for your home investment, even on the spot? Do you have an innate desire to have a hand in everything that goes into your home?
Use these questions as your guide to deciding whether to look into a custom home or a semi-custom home. After answering these you should have a clear understanding of which type of home you should opt for.
3 Steps to Get the Perfect Semi Custom Home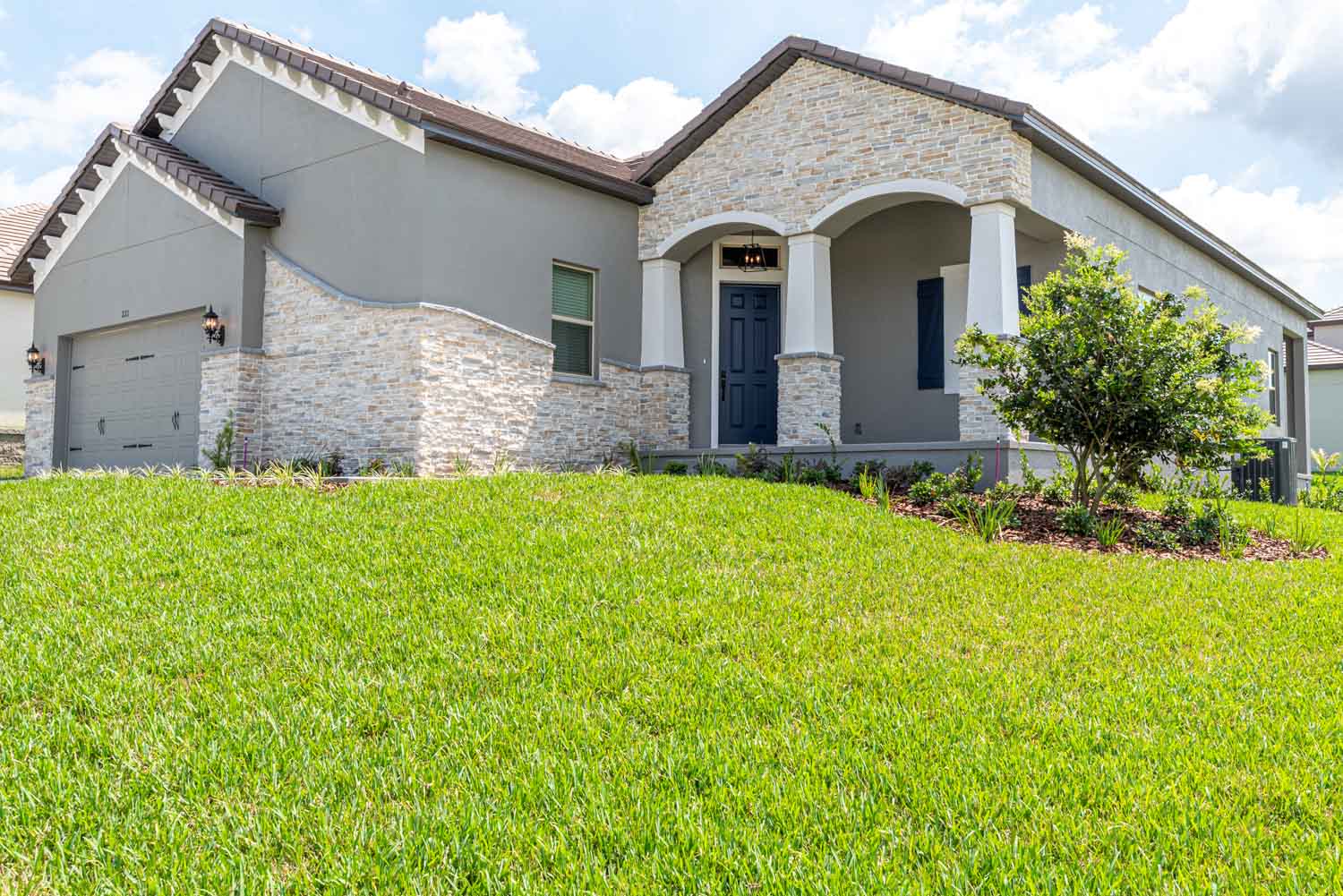 Next, you are probably wondering what you should do once you decide to build a semi custom home. In this section, you will learn the elements that go into a semi custom home and what you can expect if you choose to build one.
1. Choose a Lot
First things first, you need a lot to build on. If you don't have a lot already, then you will want to find the best land to build a home on. You can start your search by looking at sites such as Zillow or Realtor.com, or you can hire a professional land specialist or realtor to help you hunt.
Additionally, you can contact a home builder to find plots of vacant land to build on. At Pillar Homes, we are a home builder that has access to high-quality vacant land in select communities, that you couldn't find elsewhere. Of course, a home builder can help with more than simply locating the land to build on.
2. Find the Right Home Builder
When it comes to constructing the perfect home, it is absolutely essential to find a credible and experienced home builder in your area. At Pillar Homes, for example, we are a seasoned home builder with a wide array of options & locations to choose from, if you are looking for quality options. Before you say YES to a home builder, be sure to check reviews and testimonials about their services and don't be afraid to ask about their expertise and ability to build a personalized home.
Furthermore, quality is key when it comes to semi-custom homes.
Since you might not have a big say in the actual materials used in the home's construction, then you will want to choose a home builder that is known to use quality building materials.
3. Get Your Dream Semi Custom Home
After you have a lot and a home builder, it's time to build your semi custom home!
During the design process, discuss what you would like your ideal home to look like with your home builder. They will then show you floor plan options and finishes that you can choose from.
If you have questions about the type of materials used or if there are more customizable options, such as add-ons or upgrades to choose from, don't hesitate to ask. A quality semi custom home builder will always be happy to make all of your dreams come true!
Build a Semi Custom Home with Pillar Homes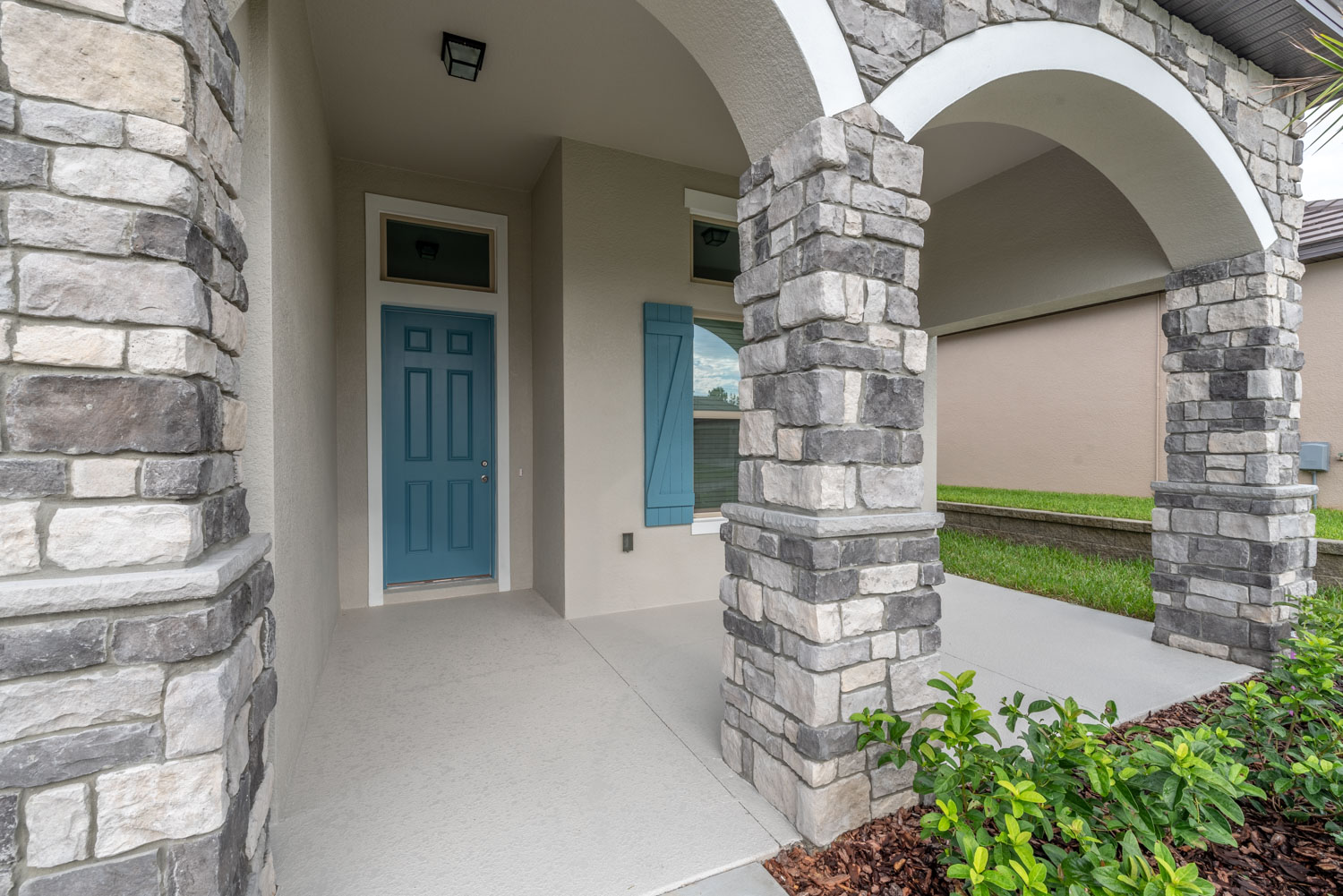 Ready to get a stunning semi custom home that is beautiful from the inside out? Pillar Homes can help!
As a seasoned home builder, Pillar Homes has over 25 years of experience building custom and semi custom homes in the Central Florida region. You can rest assured that you will receive the finest floor plan options and finishes to build out your home.
Get in touch with us to see how we can help you build the perfect semi custom home.